Used Toyota RAV4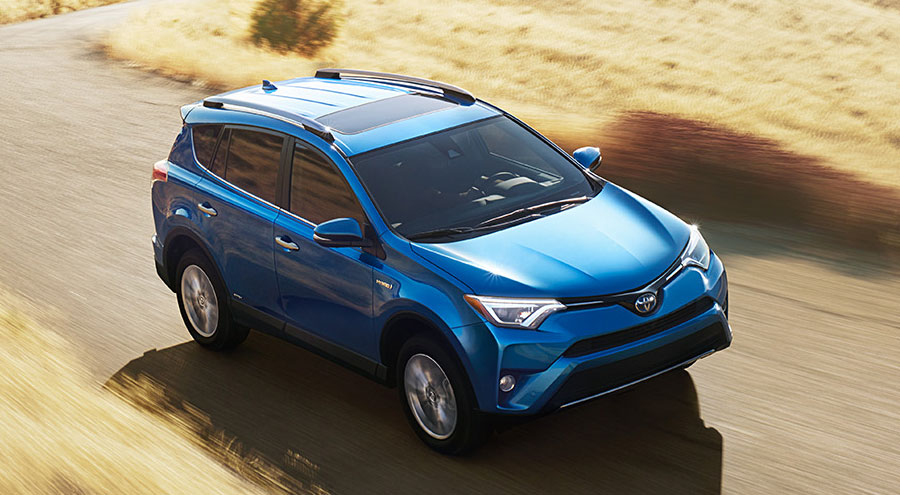 The Toyota RAV4 is a small crossover SUV that's known for its sporty ride, modern versatility, and stylish interior. On the road, the RAV4 always feels composed and confident. This model has always strived to deliver premium fuel economy. Inside, the RAV4 is comfortable and high-tech. If you're shopping for a used Toyota RAV4, we're here to help. Check out our used Toyota RAV4 buying guide, where we go over how this crossover has changed over the years.
Used Toyota RAV4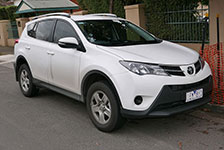 Now better than ever, the fourth generation makes a great pick for used Toyota RAV4 shoppers. It stands as an excellent combination of fuel-efficient performance, interior comfort, and cutting-edge safety. Inside, there's more than enough space for the entire family – with generous head-, leg-, and elbowroom for up to five people. The Entune infotainment system treats modern drivers to the connectivity they crave, thanks to features like hands-free calling and Internet radio streaming.
When it comes to safety, these used Toyota RAV4 SUVs have your back. Protective features include a wide variety of airbags and antilock brakes. The whiplash-reducing front head restraints offer additional protection during a collision. Advanced technology – think blind-spot alert – monitors your surroundings and alerts you to potential danger. Rear cross-traffic alert comes in handy when you're backing out of a space in a cramped parking lot.
The modern RAV4 derives its power from a 2.5-liter four-cylinder engine rated for 176 horsepower and 172 pound-feet of torque. With that kind of output, it's always easy to merge into highway traffic or get up to speed from a stop. If you crave additional traction and an even sportier performance, look for models with all-wheel drive. The RAV4 also provides ample fuel economy, earning up to 24 city/31 highway mpg.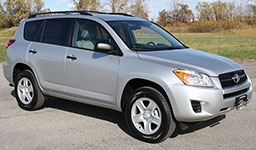 Once again, the remodeled RAV4 offered increased passenger space for a more compelling on-road experience. With up to three rows of seating, it was a great choice for families on the go. The rear-seat DVD player kept kids happily occupied during lengthy rides. Like the used Toyota RAV4 before it, the third generation offered sharp, responsive handling and refined engine options. Shoppers could choose between a four-cylinder and a V6 engine for the performance they craved. With the V6, the third-generation RAV4 could tow up to 3,500 pounds.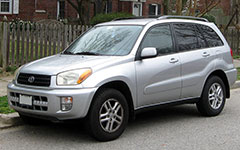 For the second generation, Toyota gave the Highlander an enhanced powertrain and sleek modern styling – both inside and out. Increased passenger space made it easier to spread out and enjoy the ride. This generation was also big on safety – even the seats were designed to lessen injury during a collision.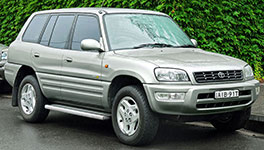 The original Toyota RAV4 offered excellent, car-like maneuverability and a sporty performance, creating a viable choice for both city dwellers and outdoors people. Shoppers could choose between two-door and four-door renditions. It also delivered modern refinements, including a sunroof and a quiet ride.