Used Toyota Corolla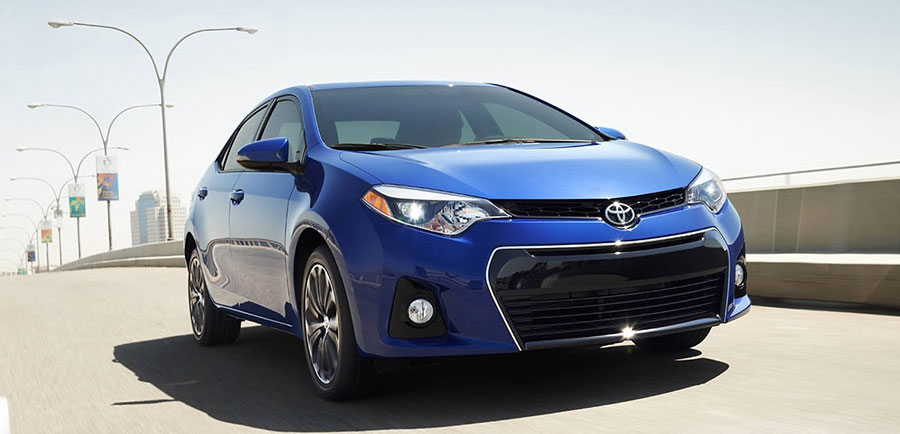 The Toyota Corolla is a popular compact car that's known for its world-class safety, roomy cabin, and thrifty performance. Inside, the Corolla provides family-friendly head-, leg-, and elbow room. In modern renditions, you'll find helpful infotainment and high-tech safety gear to help you make the most of your ride. The Corolla may have changed quite a bit over the years, but it's still big on dependability. Check out our used Toyota Corolla guide to learn more about what's changed over the years.
Used Toyota Corolla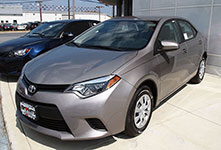 When you're shopping for a used Toyota Corolla, you can't do better than the eleventh generation. To start, it's big on safety. In government crash tests, it earned a perfect five-star rating for overall protection. It's stocked with the latest in safety gear, including a rearview camera and a wide range of airbags. These used Corolla sedans also offer impressive fuel economy, earning up to 42 mpg on the highway.
Inside, this used Toyota Corolla is both comfortable and modern. Seating is spacious and refined. The Entune infotainment system treats you to a variety of handy features, including up-to-the-minute traffic and weather reports. Use voice controls to access important smartphone apps without looking away from traffic.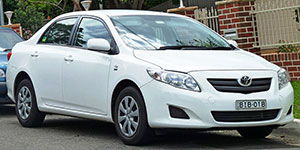 These used Toyota Corolla models have a lot to offer, thanks to a family-friendly cabin and its impressive safety considerations. Seating was designed for maximum comfort and support, making your commute a breeze. Tech features, like Bluetooth, offer smartphone integration, so you can stream music or make hands-free calls.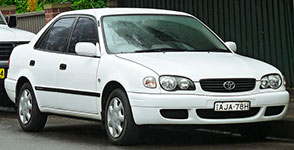 The newly revised Toyota Corolla returned once again to deliver a smooth performance, spacious seating arrangements, and an increasingly refined cabin. Inside, drivers enjoyed modern design and high-quality materials. The ninth-generation also put safety first, giving you peace of mind during your highway travels.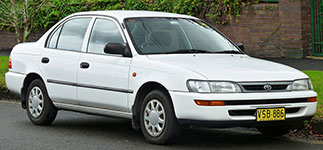 Eighth-generation shoppers enjoyed increased fuel economy. The Corolla's all-new, all-aluminum 1.8-liter four-cylinder engine offered enhanced output, too, with 120 horses. These models came in three well-stocked trim levels, for increasing levels of interior comfort and convenience.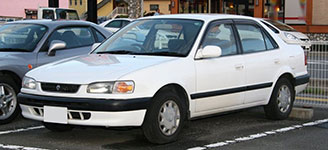 Passengers enjoyed improved cabin space in the seventh-generation Corolla. These models officially upgraded their stature from "subcompact" to "compact." They were now offered as sedans only. Engine output was now up to 105 horses, but the Corolla still used the same 1.6-liter engine.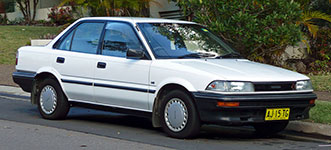 When the sixth generation appeared, most body styles used front-wheel drive. These models were more refined than ever before. The wagon could be had with front- or all-wheel drive.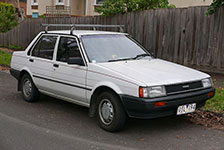 For the fifth generation, the Corolla emerged with front-wheel drive. It used the same 1.6-liter engine, which was paired with either a five-speed manual or four-speed automatic transmission.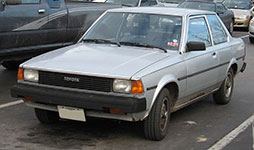 These models were stunning and sophisticated. The 1.8-liter four now offered 75 horses. In 1983, the Corolla introduced a new 1.6-liter overhead cam engine for a smoother performance.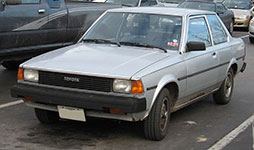 Here shoppers could choose from five models, including a two-door sedan, four-door sedan, two-door hardtop, sporty SR5 hardtop, and five-door wagon. Under the hood, the third-generation derived its power from a 1.6-liter four-cylinder engine.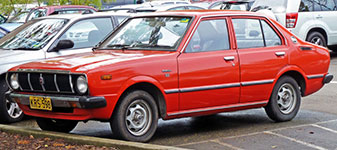 For its second go-around, the Corolla offered increased interior space and engine output. The exterior style offered a sleek, curved look. In 1974, Toyota introduced the sporty SR5 model, which came with a five-speed transmission.

When the first Toyota Corolla appeared, shoppers could choose a two-door coupe, four-door sedan, or two-door wagon. Under the hood, a 1.1-liter overhead valve four-cylinder engine generated 60 horsepower.