Service Center Brakes
Service Center Brakes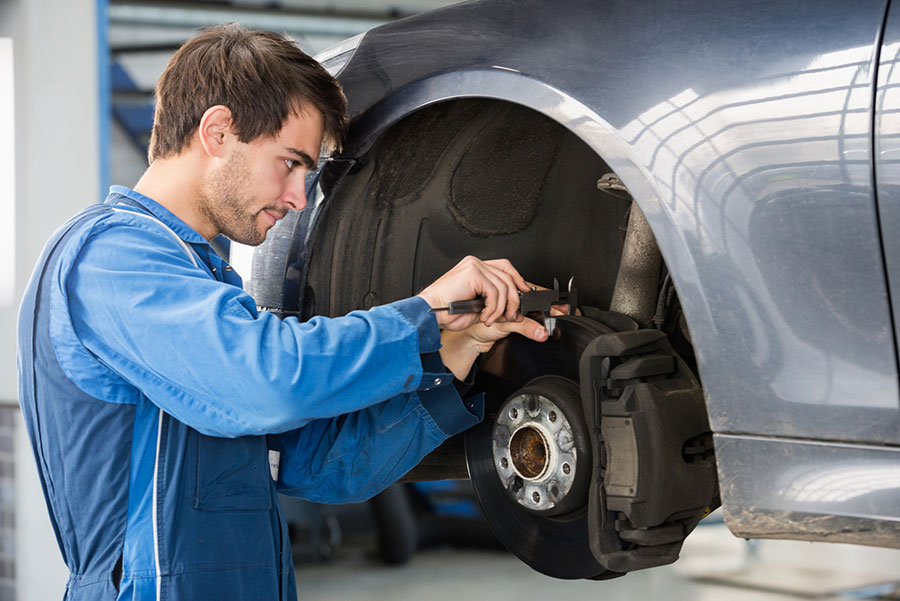 When we're talking Toyota performance, brakes aren't typically at the forefront of the conversation. But, just like you need excellent engine power and a responsive transmission to get you going, strong brakes are required for maximum driver control and overall performance. No matter how you look at it, your brakes are a big deal. In fact, when the conversation turns to safety, brakes are even more important than horsepower.
At your friendly Elizabethtown, KY service center, we take your stopping power seriously. That's why we recommend a quick visit for a complimentary brake inspection. Our mechanics are specially trained to work on your Toyota, ensuring the best possible care and know-how. Tell us about your personal driving habits, and we'll take a look at your brakes and give you advice on how to maintain them. We know that safety is a major priority for you and your family members. Together, we'll make sure that strong stopping power is always within quick reach.
In addition to professional care, our Swope Toyota Service Center offers only top-notch performance parts. We realize that installing factory parts can make a big difference in your Toyota's overall performance. That's why, when you need new brake pads and rotors, we use only Genuine Toyota parts. These parts are specially engineered for your Toyota, delivering long-lasting performance and quick stops when you need them most. Even if you managed to wear your brakes down to the rotors, we'll have you up and running again in no time.
We don't just specialize in brakes. Our knowledgeable team will help you keep your Toyota in its best working order, with bumper-to-bumper service that includes everything from regular maintenance to major accident repairs. After we provide the work you need in a quick and affordable manner, you'll never want to visit any other service shop. Our friendly staff always puts you first. Because we want your Toyota in good working order as much as you do, we make it easy to schedule regular maintenance in advance. If you're clueless about auto care, we'll even help you figure out which regular services you require. We'll provide the work you need in an efficient, carefree manner.