Service Center Batteries
Service Center Batteries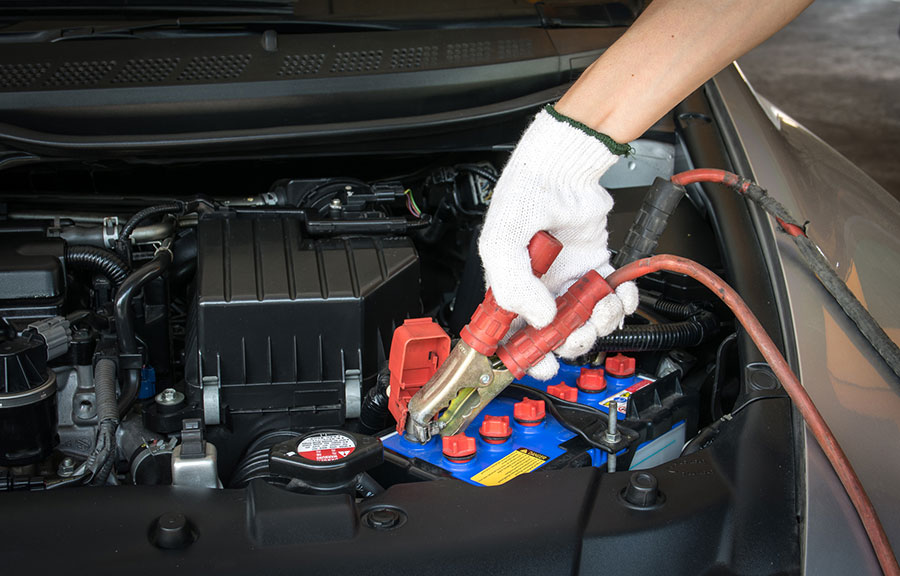 Keeping an eye on your Toyota's battery level is an important part of vehicle upkeep. We know you don't always have time to think about these things – that's why here, at our Elizabethtown, KY service center, we can take a quick look and let you know if your battery is up to par. When your battery power levels fall below factory recommended specifications, your Toyota's performance can suffer. Your battery will eventually fail, perhaps leaving you stranded in the middle of nowhere.
Luckily, it's easy to avoid such a fate. Visit our friendly Service Center for professional mechanics you can count on. Here at our Elizabethtown, KY dealership, we're specially trained to work on your Toyota. We know Toyotas inside and out, and we recognize the importance of factory recommendations and parts for the life of your vehicle. When you need a new battery, we'll install a Genuine Toyota TrueStart or True-2 battery, both of which are specifically designed for your vehicle. TrueStart and True-2 add to your Toyota's world-class performance and overall dependability. They also offer impressive warranty coverage, so you don't have to worry about a thing.
Your Genuine Toyota TrueStart battery offers a lot more than reliable power. It includes an 84-month warranty, giving you impressive peace of mind during road trips. This battery also offers 24-month free replacement services. If something does go wrong, we'll install a new battery and get you back on the road in no time. The coast-to-coast warranty means you can stop in at more than 1,200 locations for battery service.
The True-2 battery is another great option. It comes with a 60-month warranty and 18-month free replacement coverage. That means you don't have to worry about a no-start situation. Like the TrueStart battery, the True-2 is designed with your Toyota in mind and meets top industry standards for on-road excellence. No matter which battery speaks to your individual needs, you can always expect world-class battery life.