2020 Toyota Camry
2020 Toyota Camry

Inventory
In the 2020 Toyota Camry, safety, comfort, and satisfaction all come standard.
What's new for the 2020 Toyota Camry?
For the 2020 model year, the Camry is rolling out some excellent new features. Android Auto smartphone compatibility is now standard equipment, joining Apple CarPlay in the infotainment lineup. All-wheel-drive performance gear is also newly optional. Add this technology to enhance performance during icy winters and rainy summers.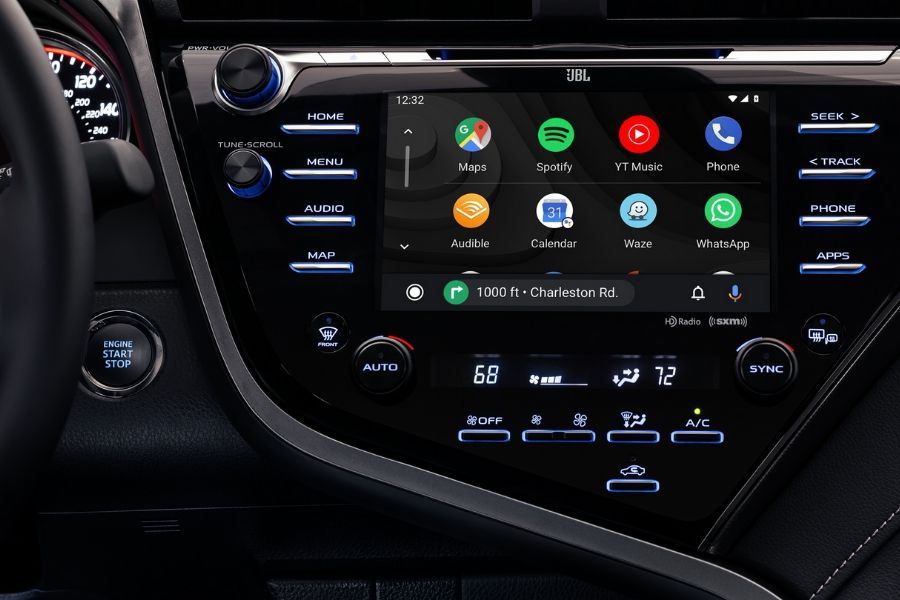 There's also a new Camry model, the performance-oriented TRD trim. Drivers familiar with the Camry lineup probably already know about the performance-oriented SE and XSE models. However, the new TRD is set to take the Camry to the next level of driving, with upgraded suspension, stiffer chassis, and the powerful V6 engine option.
Why choose the 2020 Toyota Camry?
The Camry hits all the sweet spots for sedan shoppers, delivering a roomy cabin, plenty of cargo space for your stuff, a smooth, comfortable commute, and impressive safety scores. And this year's new features – standard smartphone integration, optional all-wheel drive – make the Camry stand out in a highly competitive segment.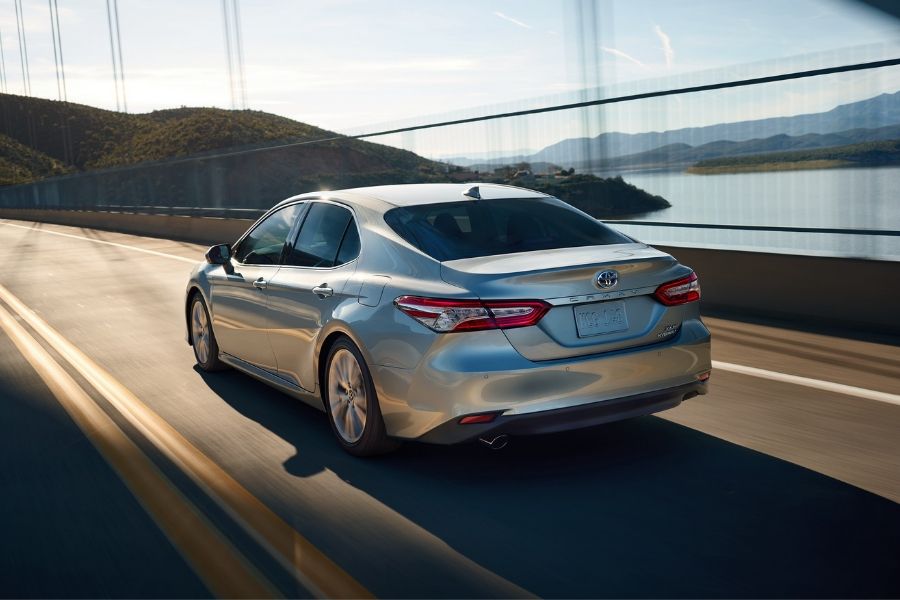 Which trim model offers the best daily drive?
There are six trim levels: the L, LE, SE, XSE, XLE, and TRD. Each has something to offer and is geared toward a certain kind of 2020 Toyota Camry driver. You just have to figure out where you stand.
The L and LE are great picks for value-oriented drivers. The L's list of features includes standard driver safety aids (blind-spot monitoring, automatic emergency braking) and an excellent infotainment lineup (a Wi-Fi hotspot, 7-inch touchscreen, USB port, Apple CarPlay, Android Auto, and Amazon Alexa connectivity). The LE adds an extra USB charge port and a power-adjustable driver's seat.
If you're after a Camry with a sportier performance, check out the SE. Its sport-tuned suspension and sharper steering will have you whipping around town in style. Inside, the SE is stylish, adding simulated-leather seats and automatic climate control.
The XLE takes the LE lineup and adds additional features. The XSE builds on the SE lineup, combining its performance features with additional creature comforts.
Both of these trim models include leather upholstery and heated front seats. These Camry sedans also include a more advanced adaptive cruise control system, perfect for anyone who navigates rush-hour highway traffic every day.
The all-new Camry TRD adds V6 power and a wide range of sporty performance features, such as upgraded brakes and a specially tuned sport suspension. On the convenience front, this model also adds keyless entry and ignition and the aforementioned advanced cruise control system. Driver selectable modes tailor suspension settings to match your current mood.
Is the 2020 Toyota Camry a good car?
The Camry is a solid choice, especially if you plan to hold onto this sedan for years to come. Since its debut in 1983, the Toyota Camry has built a solid reputation for long-lasting dependability. Your brand new Camry is also supported by Toyota's generous warranty coverage. The basic coverage warranty offers a safety net for 36 months or 36,000 miles. The limited powertrain warranty lasts 60 months or 60,000 miles.