2019 Toyota Sienna vs Kia Sedona
2019 Toyota Sienna vs Kia Sedona

Inventory
The 2019 Toyota Sienna and Kia Sedona were both designed to put your family first, but which is the ultimate minivan? This is a big decision, which is why we've lined up this comparison guide. We're here to help you figure out which minivan is your best daily driver – whether you're searching for family-style comfort, the best technology, or most in kid-friendly entertainment.
Best Family Hauler: It's a Tie!
What minivan wasn't designed to move your family around in total comfort? The 2019 Toyota Sienna and Kia Sedona are both up to this task, delivering three rows of road-trip-ready seating comfort and enough elbow-room for a Snapchat showdown. Both minivans are smooth operators, quelling road noise and absorbing bumps in the road with ease.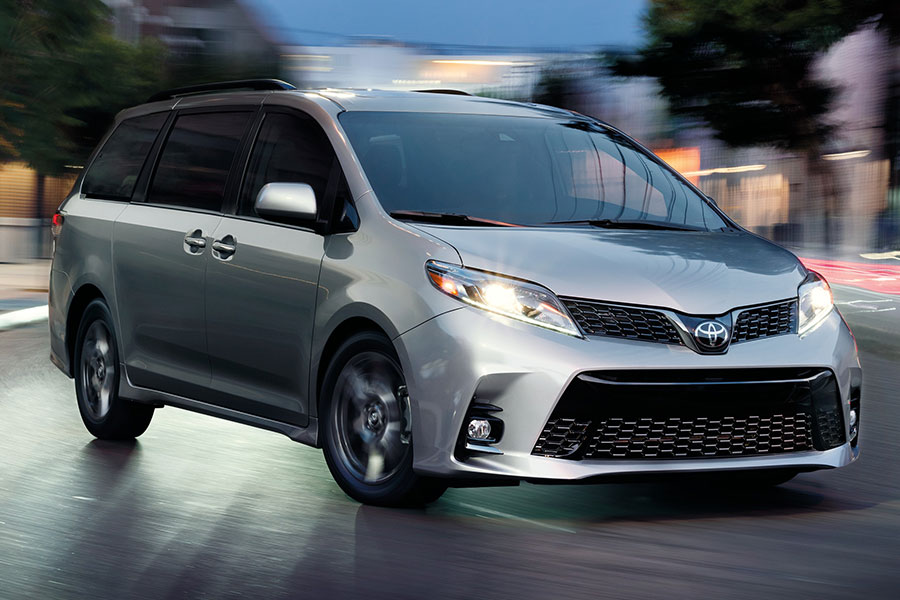 Most in Standard Safety: 2019 Toyota Sienna
If you're looking for a minivan that actually alerts you to danger, you're going to love the Sienna. Every trim model comes standard with the Toyota Safety Sense package, which means you don't have to pay extra for high-tech safety gear. This bundle includes forward collision warning with automatic emergency braking – technology with some serious life-saving potential. You also get adaptive cruise control and lane keeping assist to make your drive even safer.
The Kia Sedona also offers these now-abundant safety aids. However, they're going to cost you. The top-trim SX is the only Sedona that comes standard with these peace-of-mind boosters – though you can add them to the EX as an option. Either way, we prefer the Sedona's no-extra-cost approach to safety.
Tech that Talks: 2019 Toyota Sienna
This year, the Sienna is including Amazon Alexa and Apple CarPlay technology as part of its standard lineup. That means you can literally talk to your technology as you drive along – and at no extra cost. (You see the pattern forming here, right?) This hands-free infotainment gear is a boon when you've got your hands full with rush-hour traffic or backseat drivers, as most of us tend to. Also, the Sienna comes standard with five USB ports to keep your favorite devices up to snuff for the long haul.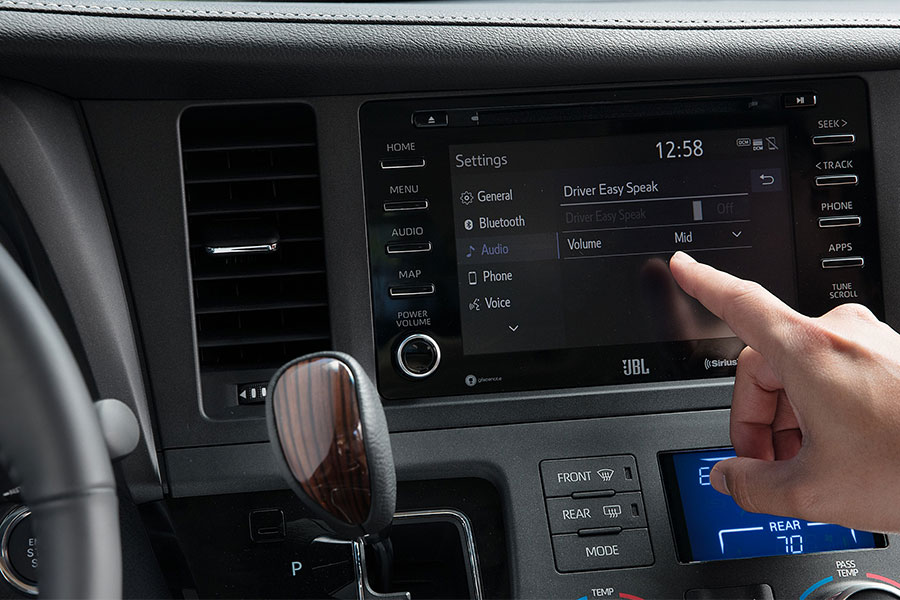 Wait – there's more. Toyota's Driver Easy Speak technology projects the driver's voice through the rear speakers, so there's no escaping your parental chiding. It's easier than ever to answer that beloved question – "Are we there yet?"
Back on the Kia Sedona, you'll also find lots of standard infotainment technology. Every Sedona features Apple CarPlay and Android Auto, giving you impressive access to oft-used smartphone apps. However, you do have to upgrade to get a third-row USB charge port. Also, there's no easy alternative to yelling back to third-row passengers.
Make the Most of Your Mileage: 2019 Toyota Sienna
In the end, we think this decision is an easy one. Not only does the Sienna deliver the family-hauling experience you crave, but it also brings peace of mind with a wide range of standard safety gear. You even get an impressive array of tech features and a thriftier ride. Check out the Sienna – we think you'll agree it's the best minivan for your precious cargo.