2019 Toyota Highlander vs Ford Explorer
2019 Toyota Highlander vs Ford Explorer

Inventory
With their three-row seating and rugged capabilities, the 2019 Toyota Highlander and Ford Explorer are ready to haul the entire family into your next adventure. But which crossover is ultimately the best three-row family driver? Our comparison guide has the facts.
Most Luxurious Ride: 2019 Toyota Highlander
The Highlander gets especially high marks for its hushed cabin and smooth performance. This crossover definitely gives you a luxury-level experience – though without charging you luxury-level prices. We're also fans of its seating; all three rows keep comfort levels high during long trips.
Still, there's also a lot to like about the Explorer cabin. Its three rows of seating accommodate big families, though legroom in the third row is a big snug. Like the Highlander, the Explorer impresses with its ride quality, which is smooth and composed, even in the athletic Explorer Sport model.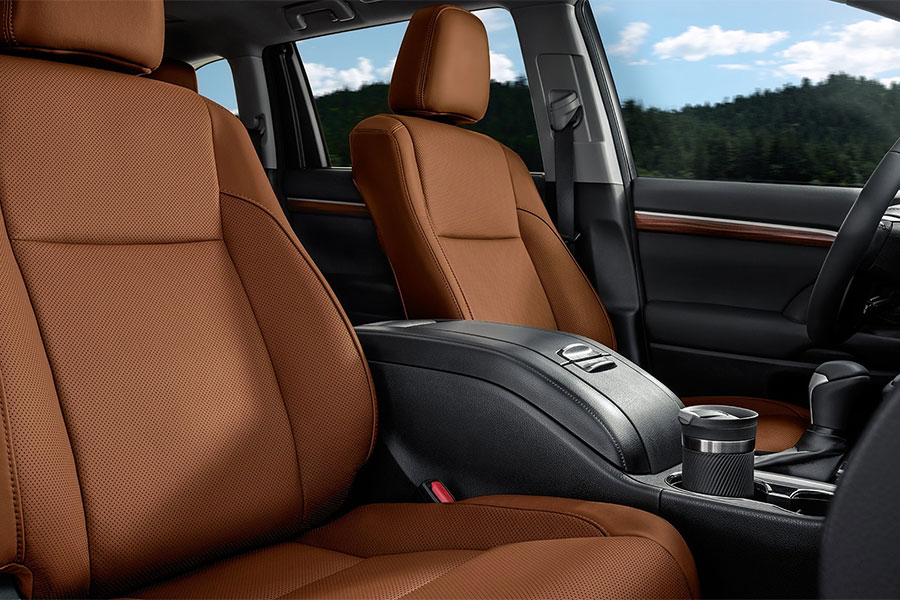 Best Safety Sense: 2019 Toyota Highlander
The 2019 Toyota Highlander is more than just another rugged family hauler, because it puts a huge emphasis on safety. Each of these SUVs comes standard with the Toyota Safety Sense package, a bundle of high-tech gear that helps you spot danger. That means you get potentially life-saving features like forward collision warning with automatic emergency braking at no extra cost.
Back on the Explorer, similar safety systems – including lane keeping assist and automatic emergency braking – are available. You just have to pay extra for them, adding the Safe and Smart package to the XLT trim or upgrading to the top-of-the-line Limited. Though by then you may have spent more than you were prepared to spend.
Best Variety: 2019 Ford Explorer
With its many powertrain configurations, the Explorer gives shoppers the most options. Want the best deal on a new Explorer? Stick to the sporty base engine, a 3.5-liter V6 rated for 290 horsepower and 255 pound-feet of torque. Want better fuel economy? Choose the Explorer's 2.3-liter turbocharged four-cylinder, which gives you sporty performance while earning up to 22 mpg combined. Want premium power? Upgrade to the 3.5-liter turbocharged V6 engine for 365 horses and 350 pound-feet of torque and get ready for some seriously rugged adventure.
There are two engines available for the Highlander. Only the base LE comes standard with the 2.5-liter four-cylinder engine, which is good for 185 horses and 184 pound-feet of torque. Every other Highlander features the sporty 3.5-liter V6 engine, which kicks out 295 horses and 263 pound-feet of torque for a sportier performance.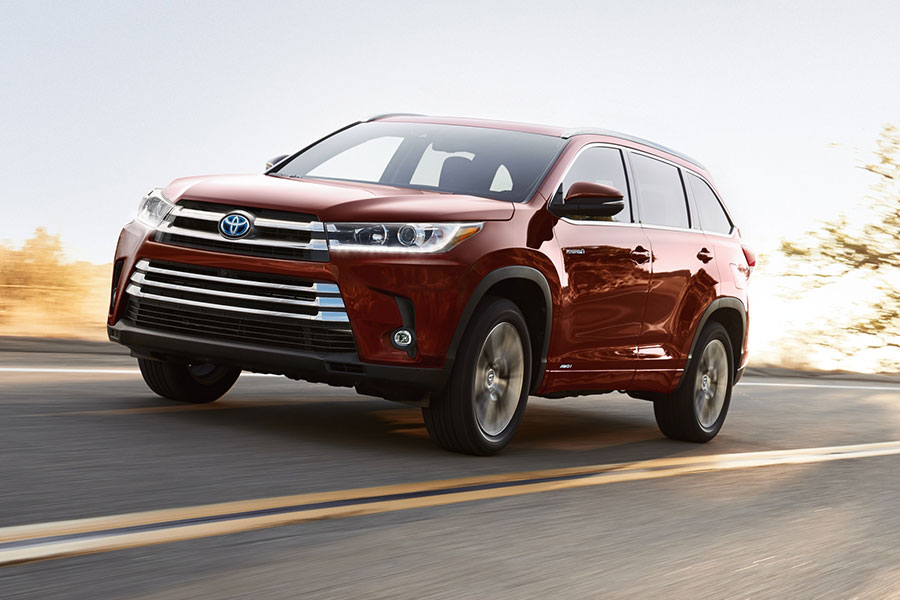 More Mileage: 2019 Toyota Highlander
Oh, the places you'll go in the Highlander, because it'll cost you less at the pump. The 3.5-liter V6 engine, which is optional on the base LE and standard on the other trims, actually gives you better fuel mileage than the Highlander's base four-cylinder (making it worth the upgrade). It helps you earn up to 21 city/27 highway mpg. The Explorer's thriftiest engine trails behind with 19/27 mpg.
While the Explorer has plenty of appeal, the 2019 Toyota Highlander speeds past the competition. We love its thrifty yet luxurious ride. And the Highlander cabin offers the perfect way to transport your big family, thanks to its supportive seating and standard high-tech safety.