2019 Toyota Camry vs Honda Accord
2019 Toyota Camry vs Honda Accord

Inventory
The 2019 Toyota Camry and Honda Accord compete for your hard-earned dollars with their strong-yet-efficient performance and upscale cabins. Choosing between them might seem like a chore, but only till you get to know these sedans a little bit better. Our comparison guide is here to help you do exactly that.
Lowest Starting Price: 2019 Honda Accord
If spending less on upfront costs is your main priority, the Accord is at your service. Its price starts at just $23,720. Of course, the 2019 Toyota Camry won't cost you much more. Toyota's midsize sedan starts at just $24,095. Keep in mind that a bigger down payment can lower your monthly payment, no matter which sedan you select.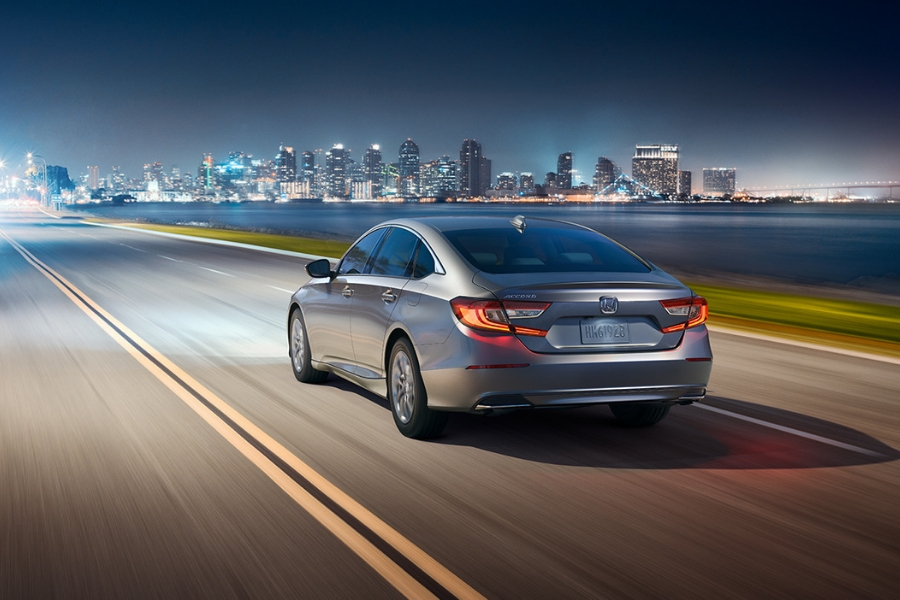 Best Standard Lineup: 2019 Toyota Camry
The Camry might cost slightly more, but its drool-worthy starting lineup more than makes up the difference. This Toyota sedan is stuffed with standard tech gear, including Apple CarPlay and Amazon Alexa connectivity. You also get an array of safety systems designed to spot danger in advance, including automatic emergency braking and lane departure mitigation.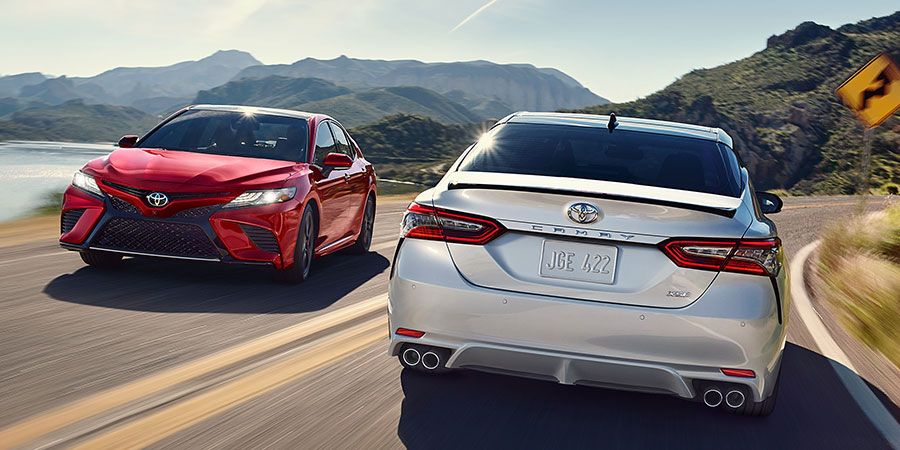 The Honda Accord's starting lineup also includes all the latest safety aids. Features like adaptive cruise control and forward collision warning are a big help as you cruise through heavy traffic. However, the Accord's starting lineup isn't as abundant in tech features. If you want smartphone integration or the 8-inch touchscreen, you're going to have to upgrade to at least the midgrade Accord Sport trim.
Fuel Savings: 2019 Toyota Camry

Roomy, Modern Comfort: 2019 Toyota Camry
The Camry is all about that comfortable driving life. Not only is it easy to command, but you can sink into its big, supportive seats for hours on end without a care in the world. The climate control system is also noteworthy. It's quick to cool you off or warm you up, whichever you desire.
When you're coasting around in the Accord, you'll be ensconced in soft-touch materials and sleek, modern design. This sedan also draws you in with its smooth, absorbent ride. There are a few drawbacks though. For one thing, the Accord's steering feels a little numb. And though it absorbs bumps in the road, the Accord cabin has a tendency to let in tire noise, especially on the highway.
The 2019 Honda Accord has its perks, even saving you a little money. But the 2019 Toyota Camry will help you live your best life with its cushy ride, rich features lineup, and smooth-yet-thrifty performance.