2017 Toyota Sienna vs Honda Odyssey

Sometimes nothing beats a tried-and-true champion – and that's certainly true for family-friendly vans like the 2017 Toyota Sienna and Honda Odyssey. The modern minivan has come a long way, and these models treat passengers to luxuries and conveniences that were unimaginable just a few years ago. Before you decide which model is right for you, give our comparison guide a quick read.
2017 Toyota Sienna vs Honda Odyssey
Family-Friendly Coasting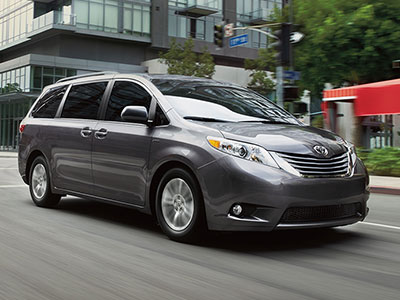 The 2017 Toyota Sienna has all the usual things that make your busy life that much easier – impressive lumbar support, smart storage space, and comfortable accommodations for the entire family. These things are certainly wonderful, but the Sienna exceeds expectations with true sprawl-out comfort. The extendable footrests beat the Sienna's competitors with their ability to slide further fore and aft, so passengers of all sizes can find the perfect position. The Sienna also bests the Odyssey in terms of cargo space, offering up to 150 cubic feet for your garage sale finds or home improvement supplies.
It may not feel as roomy but, like the Sienna, the Odyssey is known for its versatile seating options. It even supports up to five child seats, so planning a weekend trip with fellow parents is a cinch.
On-Road Confidence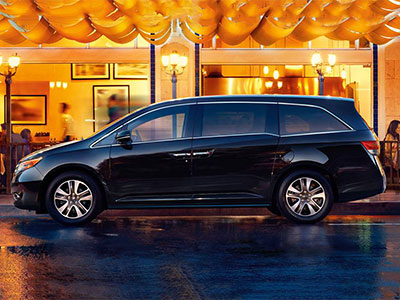 Here the Odyssey's composed handling and smooth ride make it a segment standout. The generous windshield delivers peak visibility. If you're looking for a little fun in your daily drive – think quick acceleration on a winding road – this is the minivan for you.
The Sienna doesn't exactly have a rep for sporty handling, but most drivers will find its driving dynamics doable for daily use. It certainly provides abundant acceleration, thanks to a responsive powertrain that delivers speed when you need it most – like when you're cutting into the fast lane to pass slow highway traffic.
Safety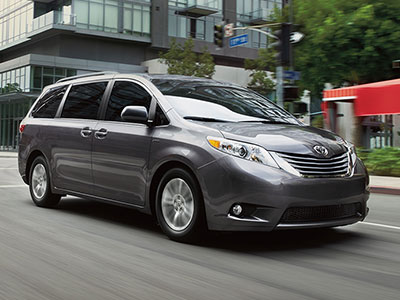 The Sienna's brand of safety is highly reputable. In government crash tests, it earned a perfect five stars for overall safety. In a barrage of crash tests, the Insurance Institute for Highway Safety awarded the Sienna with its top score of "Good." Besides the peace of mind you get from premium crash-test scores, the Sienna's driver aids deliver impressive performance. The forward collision warning system, for example, does an excellent job of alerting you to a potential crash without crying wolf – as the Honda version of this system has been known to do.
Long-Haul Technology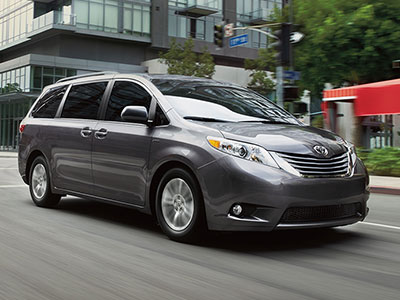 When you're traveling long distances with little ones in tow, you want to keep them happy. To that end, the Sienna's rear-seat Blu-ray DVD entertainment center has what it takes. In addition to watching movies or playing video games to their hearts' content, rear-seat passengers can take advantage of the Sienna's two 120-volt, household-style power outlets to do some on-road laptopping.
While the Odyssey also offers a coveted rear-seat entertainment system, you have to pay extra for the top-tier Touring Elite model to get it. In contrast, the rear-seat entertainment system comes in the Sienna's mid-grade SE Premium model.
Learn More about the Toyota Sienna

When it comes down to it, the 2017 Toyota Sienna has what it takes to get you through the most tiresome, jam-packed days in total comfort. Its three spacious rows of seating are good for the entire family, with safety features that help you drive with confidence. Up front, soft, supportive seats mean go-anywhere comfort, and the back offers passengers both comfort and kid-friendly technology like the rear-seat DVD entertainment system.