2017 Toyota Corolla vs Nissan Sentra

The 2017 Toyota Corolla and the 2016 Nissan Sentra are both excellent examples of compact sedans. They deliver modern tech features, rich interior comfort, and peppy performance. If you're still wondering which model is your best fit, check out our four-category guide.
2017 Toyota Corolla vs Nissan Sentra
Cabin Space and Comfort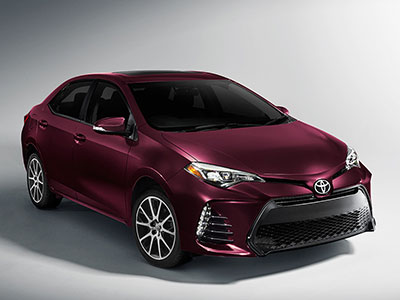 If you crave generous passenger space and interior comfort, put the 2017 Toyota Corolla at the top of your list. This sedan might be compact, but it's big on family friendly space, making it a great option for a wide range of buyers. The Corolla's seating accommodations are always supportive and comfortable.
Although the Sentra didn't come out on top, it still has a lot to offer in terms of comfort. Both rows of seating provide ample support, making it a great pick for family road trips. The Sentra also delivers impressive space, so you never feel cramped.
Passenger Safety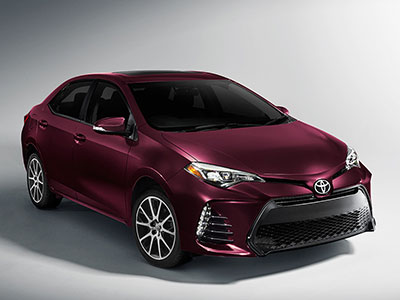 The Toyota Corolla's excellent passenger protection features will give you peace of mind on the highway. Advanced technology, like the pre-collision warning, monitors your surroundings and alerts you to potential problems. The Corolla's bi-LED headlights maximize visibility during your nighttime rides.
The Sentra isn't far behind, thanks to its own array of high-tech safety systems. Like the Corolla, it uses a rearview camera to help you spot any obstacles in your path. The blind-spot monitor warns you about vehicles you might not be able to see.
Fuel Economy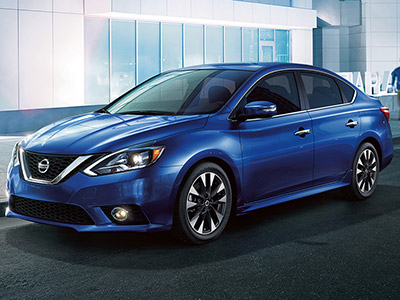 Here the Nissan Sentra has a slight edge. It earns up to 30 city/40 highway mpg, helping you make the most of what you spend at the pump. The Sentra also provides ample acceleration, so you never feel short on power.
Still, the Corolla offers its own excellent EPA ratings. It earns up to 28/36 mpg, so you can feel confident, both around town and on the highway. When it comes to power, the Corolla comes out on top, getting you up to speed in a hurry.
Modern Tech Features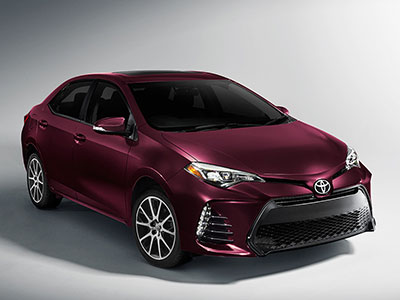 Once again, the 2017 Toyota Corolla comes out on top. Its central infotainment system, Entune, treats you to an excellent range of smartphone integration features. Options like hands-free calling help you stay connected. Features like keyless entry and ignition save you plenty of time in your day-to-day life.
The Sentra's NissanConnect infotainment system also treats modern drivers to helpful apps and smartphone integration options Like the Corolla, the Sentra offers a navigation system that helps you explore unknown territory. You'll also love the Sentra's heated mirrors, which maximize visibility on frosty days.
Learn More about the Toyota Corolla

Both of these compact sedans provide impressive safety and interior comfort features, but the 2017 Toyota Corolla is our overall favorite. In addition to offering a smooth, powerful ride, it delivers moneysaving fuel economy. The Corolla cabin is comfortable and supportive, like your home away from home. High-tech features supply endless infotainment and smartphone integration options. Take the Corolla out for a test drive today!