2017 Toyota Corolla vs Hyundai Elantra

The 2017 Toyota Corolla and the Hyundai Elantra are excellent compact sedans, delivering impressive passenger space, handsome interior design, and a wealth of tech features. If you're trying to decide between these two models, check out our side-by-side comparison guide, where we highlight some of their biggest differences.
2017 Toyota Corolla vs Hyundai Elantra
Interior Space and Comfort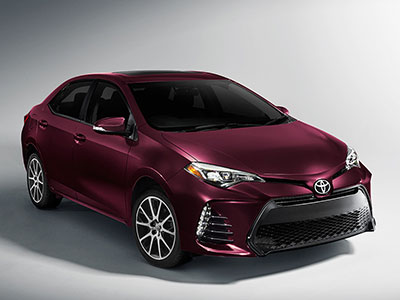 Inside, the 2017 Toyota Corolla is seriously roomy. Up front, the new model treats you to impressive support and seating adjustments, making it easy to find the perfect position behind the wheel. The backseat is especially impressive, with head- and legroom to spare. Once passengers get inside, they'll wonder whether the Corolla is actually a compact car.
The Elantra cabin offers a classy, attractive style. It's also newly spacious, with a little extra room for passengers to spread out. The backseat offers upgraded head and shoulder space, making road trips an appealing option.
Infotainment and Tech Features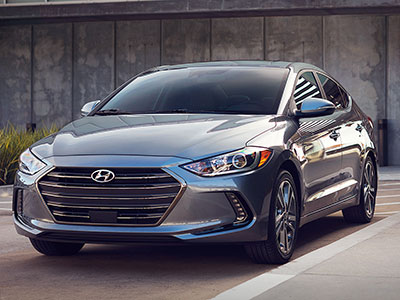 Here we like the Hyundai Elantra, because it offers so many tech features as standard equipment. The 7-inch touchscreen is sharp and clear. It offers full smartphone integration, thanks to Apple CarPlay and Android Auto capabilities. Bluetooth connectivity makes it easy to make calls and stream music from your devices.
Of course, the Corolla's Entune system was difficult to beat. It also provides an attractive, 7-inch touchscreen that responds quickly to user input. In addition to streaming music from devices, you can also access the navigation system through the Corolla's central touchscreen. Use it to travel through unfamiliar territory.
Safety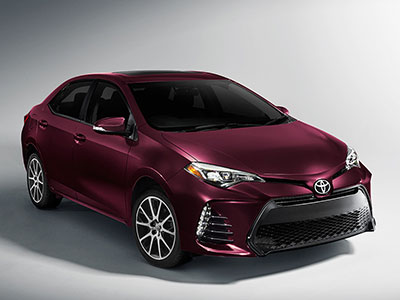 When you want the most in passenger safety, check out the 2017 Toyota Corolla. Its rearview camera enhances visibility as you back out of unfamiliar spaces, making it easier to spot obstacles in your path. The frontal collision warning system can even detect pedestrians, making it easier to travel through urban landscapes after dark.
With its own collection of high-tech gear, the Elantra isn't far behind. The Blue Link telematics system supplies help when you most need it, thanks to features like emergency assistance and stolen vehicle recovery. If you're the type who can't remember whether you locked the doors, you can also use the system to access your Elantra remotely.
Performance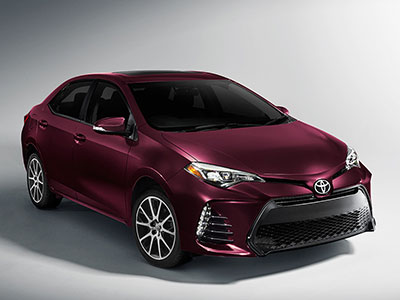 When it comes to performance, the 2017 Toyota Corolla returns to the front of the pack. You can count on its dependable ride. Around corners, the Corolla feels capable and responsive. The suspension is tuned for impressive comfort, absorbing any bumps in the road.
While it may not be as quick as the Corolla, the Elantra is up to just about any task. Like the Corolla, it's big on fuel economy, and it balances smooth power with money saving efficiency.
Learn More about the Toyota Corolla

As you can see, both the 2017 Toyota Corolla and the Hyundai Elantra have much to recommend them, but the 2017 Toyota Corolla is our overall pick. Its modern safety gear helps you avoid careless accidents. Inside, you'll enjoy rich passenger comfort, including plush cushioning and generous legroom. The Corolla's tech gadgets appeal to modern drivers with features like smartphone integration and turn-by-turn navigation. As you cruise around town, you'll save big at the pump. Come in and take the Corolla out for a test drive today!