Service Center Oil Change
Service Center Oil Change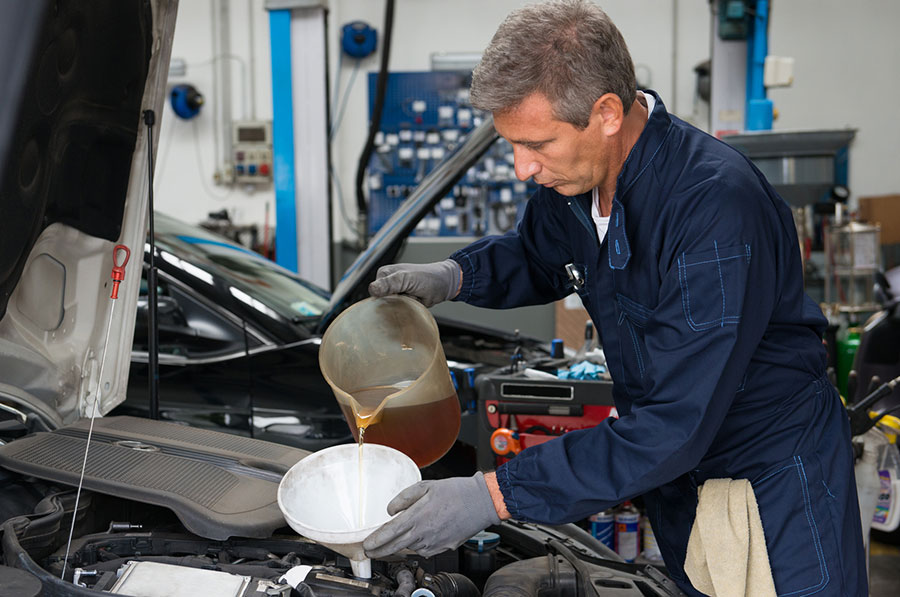 When you want to keep your Toyota in optimal condition, regular oil changes are a must. At our service center, we know the ins and outs of your model's specific requirements – including how often you need an oil change and whether it's time for a new oil filter. We'll help you protect your engine from friction and potential breakdowns. Our mechanics are specially trained to deal with Toyotas, leaving you in the best possible hands. We'll feed your engine properly, with specially formulated Genuine Toyota Motor Oil. When it's time for a new filter, we'll install a Genuine Toyota Oil Filter. We know that factory parts can make small differences in performance that lead to huge savings later on. Don't hesitate to bring your model to our Elizabethtown, KY location for a premium Toyota Service Center oil change.
Oil Stains on the Driveway
When you spot unseemly oil stains on your driveway, don't hesitate – bring your Toyota to our service center for a diagnosis. A potential oil leak can be problematic, but our service professionals will know what to do. In older models, oil leaks might be due to damaged gaskets or seals. When oil leaks do occur, they often come from the oil pan gasket, oil pan drain plug, or valve cover gaskets.
Whatever you do, don't wait. If you ignore even a small oil leak, it could rapidly expand to the point where serious engine damage can occur. When you're a busy driver, low oil pressure is your enemy. Nip the problem in the bud and bring it to our certified technicians for proper diagnosis and repair.
The Low Oil Pressure/Oil Level Light is On
It's important to periodically check your Toyota's oil levels to ensure that it runs properly. If the light comes on, it indicates trouble on the horizon. Without correct oil levels, your engine won't be properly lubricated. In that case, you might experience permanent engine damage or even start a fire. Low oil pressure can stem from low oil levels or even problems with the oil pump. Because these issues can be tricky to diagnose, it's a good idea to bring your Toyota to our experienced mechanics. We'll have you sorted out in no time.
Fuel Economy
When you choose synthetic oil, you'll chip away at fuel costs so that, over time, you'll be saving quite a bit. After a while, you'll have saved so much money at the pump that your synthetic oil changes will pay for themselves.
Money-saving Efficiency
Once you've racked up the miles, using synthetic oil can be a great way to preserve your Toyota. Synthetic oil can help to improve overall performance and even avoid costly damages. That means more money in your pocket.
Enhanced Protection
When you choose synthetic oil, you'll immediately see a better performance and optimal fuel economy. Additionally, synthetic oil doubles down on engine protection, reducing friction and improving overall longevity.