2020 Toyota RAV4
2020 Toyota RAV4

Inventory
The 2020 Toyota RAV4 is ready to roll, delivering a new off-road TRD trim model and more on-road comfort than ever before.
What's new for the 2020 Toyota RAV4?
After a full redesign last year, you'd think the RAV4 couldn't get any more modern or stylish. But Honda is rolling out even more new features that shoppers will love. For starters, the midgrade XLE trim is getting a power driver seat, so you can find that just-right spot at the wheel with the touch of a button.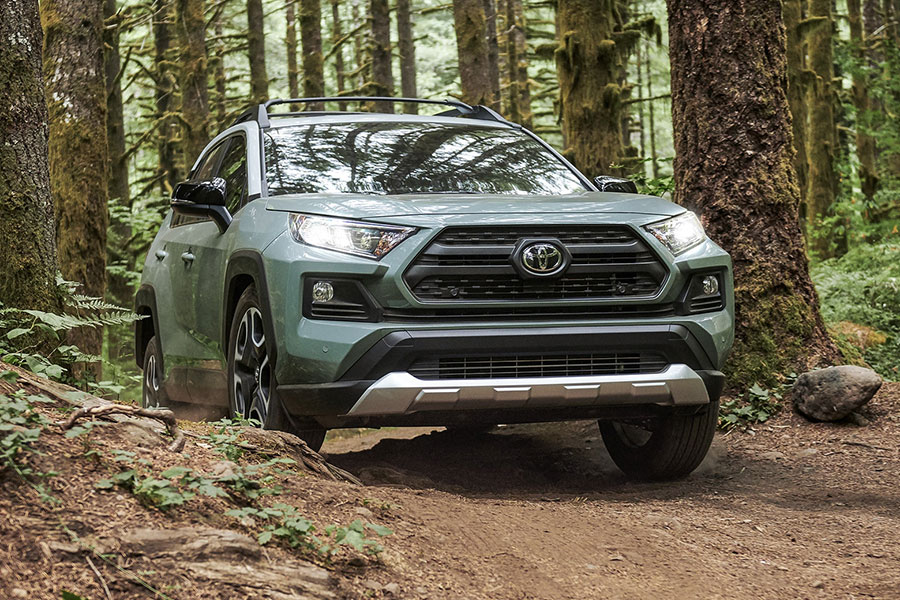 The 2020 RAV4 is also introducing a new TRD Off-Road trim to take trail capabilities to new heights. This rugged new RAV4 comes standard with off-road-ready suspension, coil springs, and shocks. Lighter, 18-inch matte black wheels sport bespoke Falken Wildpeak Trail tires for world-class traction when you're deep in the elements.
Will the 2020 Toyota RAV4 have Android Auto?
For the first time, the RAV4 is adding Android Auto capabilities to its infotainment setup. Android Auto is joining the already-offered Apple CarPlay and Amazon Alexa features. Now you can pair your compatible Android phone to the system and access apps directly from the RAV4's 8-inch central touchscreen.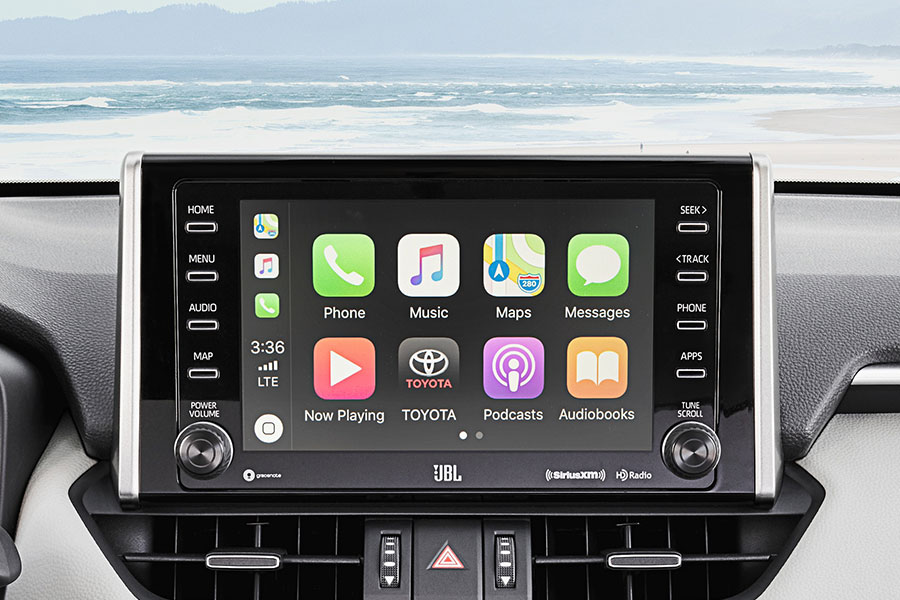 Why choose the 2020 Toyota RAV4?
With its cool vibe, inside and out, advanced tech gear, and sporty performance the RAV4 has major appeal for just about everyone. And, with both the all-wheel-drive Adventure and new TRD Off-Road trims available, this crossover is more capable than ever.
The 2020 RAV4 was built for long-distance comfort. The suspension soaks up bumps in the road and seating offers support for the long haul. We also have to give the climate control system a great review – it creates and maintains optimal temperature for continued comfort.
No matter which RAV4 you choose, you'll enjoy standard smartphone integration with Apple CarPlay and (new for 2020) Android Auto capabilities. Moreover, Honda's 7-inch touchscreen interface and Bluetooth pairing are easy to figure out, making it easy to access the features you want when you're on the move.
Utility is another high point. This crossover has one of the biggest cargo holds in the segment, with 37.5 cubic feet behind the rear seats. And, thanks to the hold's low liftover height and broad opening, loading and unloading your stuff is a breeze. If you want to haul a boat around, you'll be pleased to learn that the Adventure or TRD Off-Model trim models can tow up to 3,500 pounds.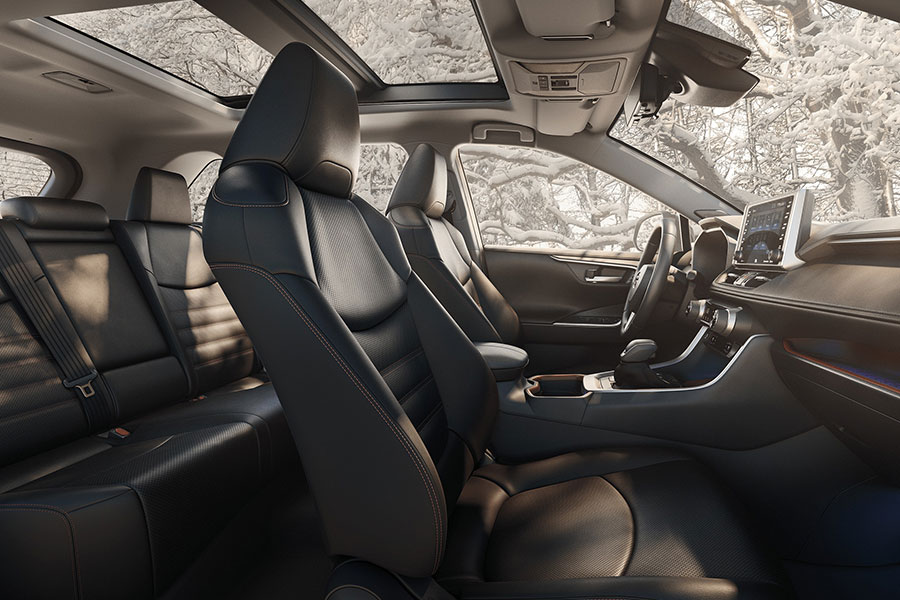 When will the 2020 Toyota RAV4 be available?
The 2020 RAV4 is here! Visit us to test-drive this fun-loving, adventure-ready crossover SUV. We think you'll agree that this Honda lives up to its reputation for modern style, responsive infotainment gear, and premium power.