2019 Toyota Sienna vs Honda Odyssey
2019 Toyota Sienna vs honda Odyssey

Inventory
The 2019 Toyota Sienna and Honda Odyssey are popular minivans, giving families a modern ride with all the high-tech safety gear and infotainment options that entails. But which is better suited to your family camping trips? Which minivan offers the best value? Our comparison guide takes a look at the details.
Family-Friendliest Cabin: 2019 Toyota Sienna
Both the Sienna and the Odyssey get high marks for on-road comfort. With their smooth rides and roomy three rows of seating, both minivans have major family-style appeal.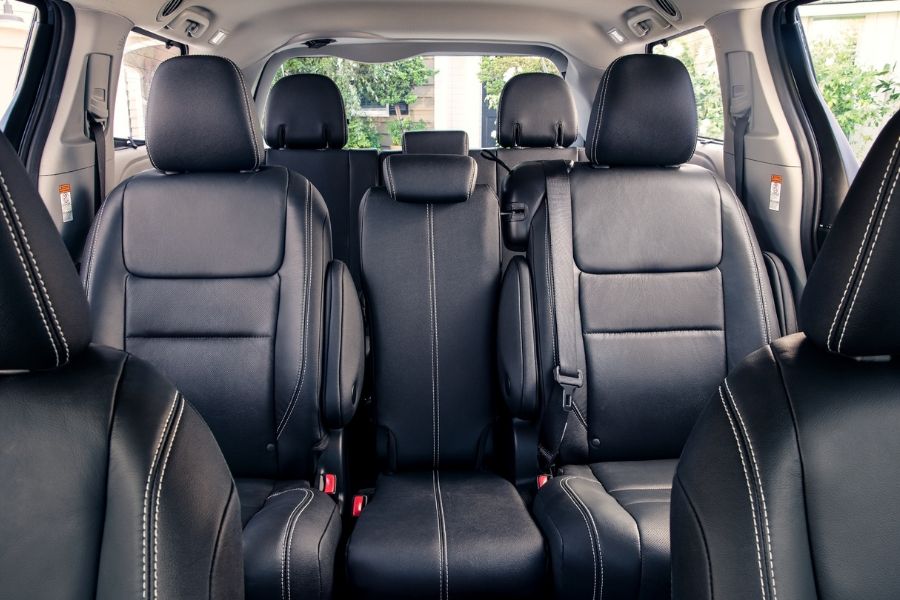 But buying a minivan is about more than three rows of seating. After all, there are crossovers with three rows of seating. Minivans are here to give you more—more legroom and more cargo space. And the Sienna does exactly that, with 39.1 cubic feet of cargo space behind the rear seats. The Odyssey lags behind with only 32.8 cubes. If your family has camping trips to take and sports gear to haul, the Sienna is the best fit.
More for Your Money: 2019 Toyota Sienna
The Sienna is loaded with standard features, so there's really no need to spend extra on the perfect minivan. Standard infotainment gear includes all the smartphone integration you need, with Apple CarPlay and Android Auto. Use this technology to interact with smartphone apps from the standard 7-inch touchscreen.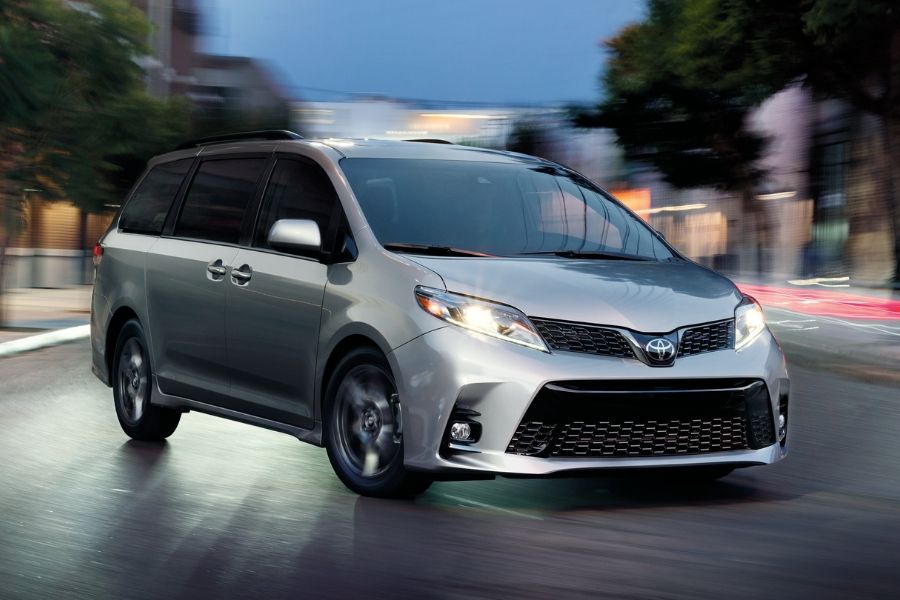 But there's more than infotainment gear to love. The Sienna's standard tri-zone automatic climate control system sets three different perfect temperatures to keep everybody happy on road trips. The standard Toyota Safety Sense package adds all the usual driver safety aids—lane keeping assist, lane departure warning, and more—at no extra cost.
You can actually get all of the above options on a Honda Odyssey. However, none of them are standard equipment. Should you choose the Odyssey, you'll have to pay extra for everything from Apple CarPlay to lane keeping assist.
Best Fuel Savings: It's a Tie!
Whether you choose the 2019 Toyota Sienna or the Honda Odyssey, you're going to earn up to 22 mpg combined. That figure is pretty good, especially considering these minivans' modern performance gear and family-friendly size. If you plan to add all-wheel drive to your Sienna, note that EPA ratings drop to 20 mpg combined.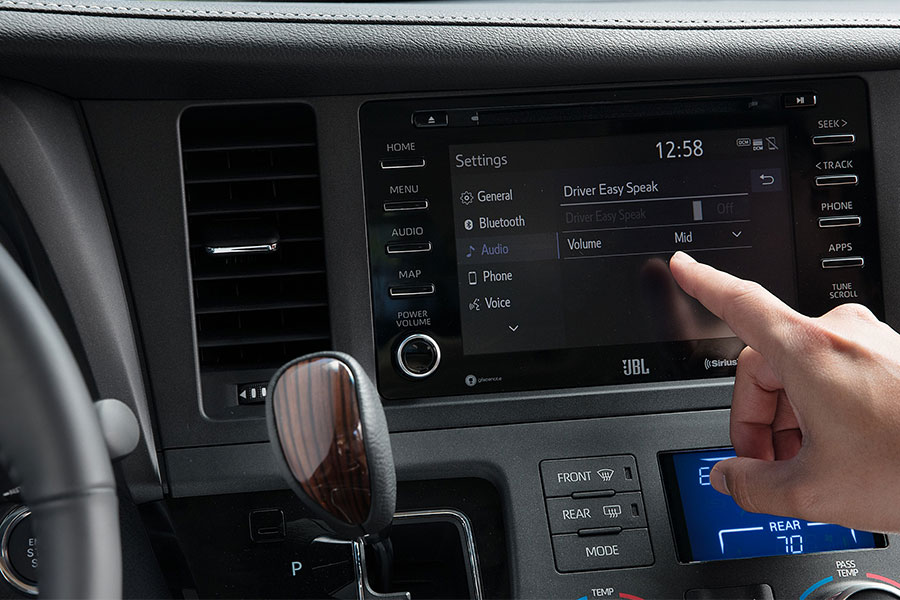 Safest Ride: 2019 Toyota Sienna
With all-wheel drive on offer, the Sienna has the safety edge. This minivan keeps its cool on slick or icy pavement, giving you the traction you need for a safe, controlled ride.
But both minivans keep an electronic eye out for danger. Tech features—including blind-spot monitoring and automatic emergency braking—are available for both the Sienna and Odyssey. Add them to your ride to help you keep your family out of harm's way.
We're all in on the 2019 Toyota Sienna. In addition to giving you the minivan feels with its huge cabin and sumptuous seating, the Sienna rolls out the red carpet with its impressive list of standard features. The Sienna even offers all-wheel drive, performance technology that you can't get on just any minivan.