2019 Toyota RAV4 vs Nissan Rogue
2019 Toyota RAV4 vs Nissan Rogue
The 2019 Toyota RAV4 and Nissan Rogue are as ready for your next adventure as you are. But which is really raring to go? Our comparison guide dives into the pros and cons of each of these popular crossovers.
Quiet, Modern Comfort: 2019 Toyota RAV4
This new RAV4 is as deluxe as ever. After a bumper-to-bumper redesign, this small crossover is roomy, pin-drop quiet, and tech-savvy. Seats are supportive, which of course makes for excellent road trips. If passengers want to take a little nap on the road, the second-row seats even recline. You'll cruise through town in smooth, quiet comfort as up to five devices charge in the RAV4's USB ports.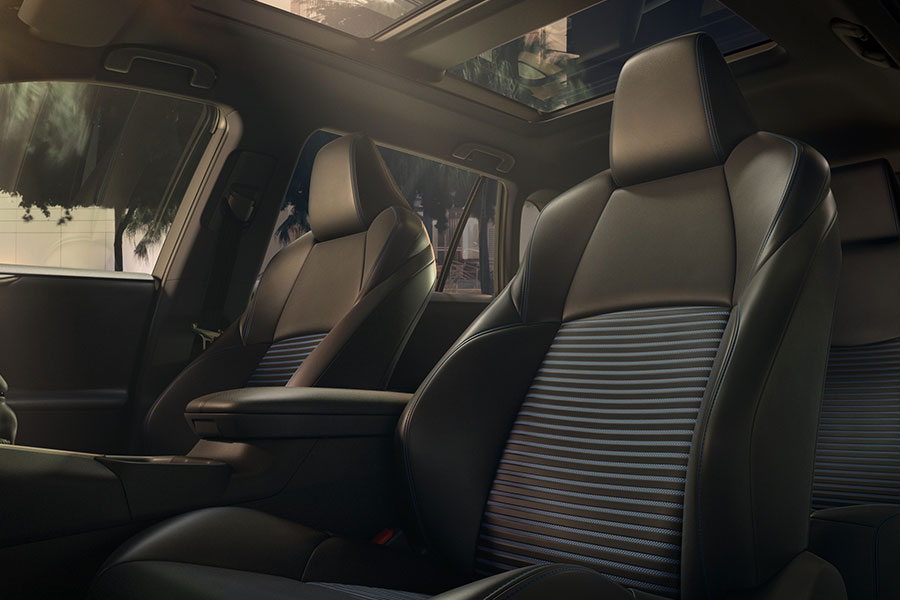 At least where ride comfort is concerned, the Nissan Rogue is a close second. This small crossover also supplies a roomy cargo area, so you can bring lots of sports gear along for the ride. The Rogue isn't quite as tech-savvy though, which is a big drawback for just about everyone. The infotainment screen looks a bit dated, for example, especially when compared to the RAV4's cutting-edge gear.
Most in Driver Assistance Gear: It's a Tie!
Both the 2019 Toyota RAV4 and Nissan Rogue come standard with a barrage of high-tech driver aids. Systems like forward collision with automatic emergency braking are designed to detect danger and, in some cases, even help you thwart it. Lots of competitors make you pay extra for features like lane-keeping assist, so it's a big deal that they come standard on both the new RAV4 and Rogue.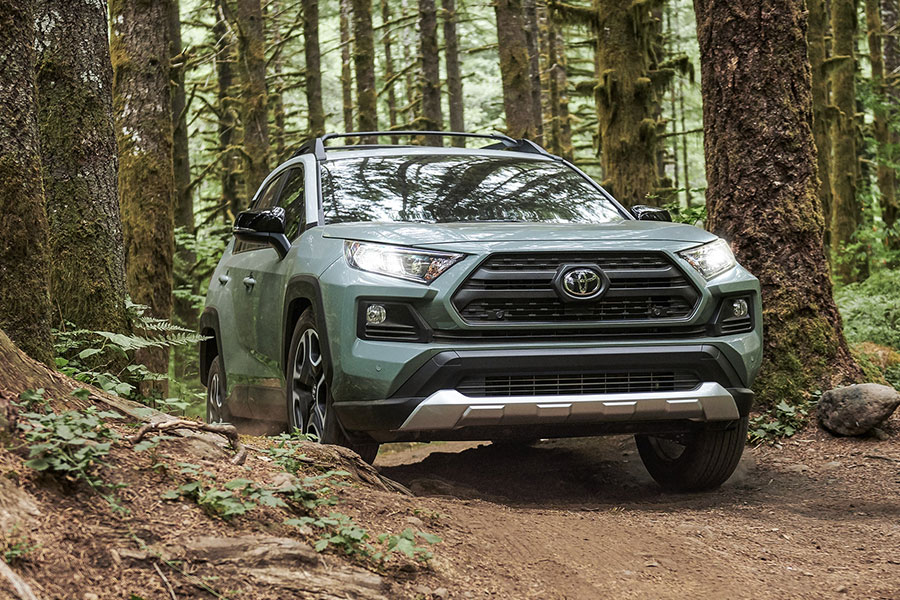 Road-Trip-Friendly Fuel Economy: 2019 Toyota RAV4
This was a close one, but the RAV4 ekes out a win with up to 30 mpg combined. If you do a lot of traveling-whether commuting to work or heading to the lake house with your besties-the RAV4 will help you save more over time. But the 2019 Nissan Rogue does follow very close behind, with up to 29 mpg combined.
Adventurous Performance: 2019 Toyota RAV4
This new RAV4 is all about fun and adventure. This refreshing vibe is most apparent in the brand new Adventure trim model. Not only does the RAV4 look cool with its exclusive exterior design, but it also adds some impressive capabilities. The Adventure's upgraded all-wheel-drive system includes torque-vectoring for an especially sporty ride. It even enhances safety on snowy roads. The RAV4 Adventure can even tow up to 3,500 pounds' worth of your favorite boat, making your road trips that much more adventurous.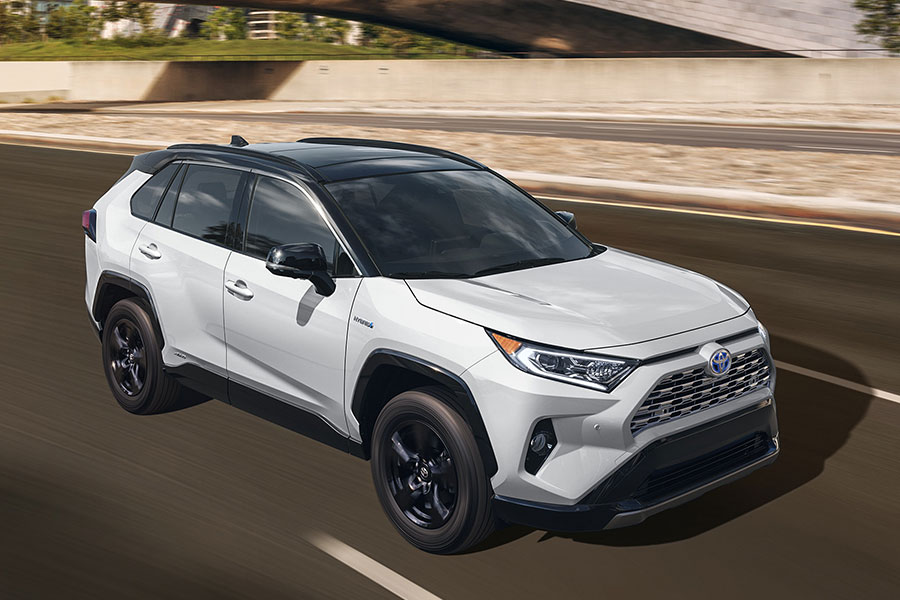 The Nissan Rogue does offer all-wheel drive, though without the traction-boosting, torque-vectoring technology. Properly equipped, this small crossover can tow max loads of 1,100 pounds. That's not bad, but the Rogue doesn't offer quite as much adventure as the RAV4.
The Nissan Rogue is nothing to sneeze at, but the newly redesigned 2019 Toyota RAV4 is the crossover that gives us all the feels. We think you'll agree that it's the right model for both your daily grind and your adventures.