2019 Toyota Highlander vs Subaru Ascent
2019 Toyota Highlander vs Subaru Ascent

Inventory
The 2019 Toyota Highlander and Subaru Ascent are capable and comfortable, toting big families and their toys around in style. These three-row crossovers also add all the modern amenities, from infotainment gear to traffic-savvy safety aids. But everything they have in common just makes choosing between them more difficult. Luckily, our comparison guide is here to help.
Quintessential Family Transport: 2019 Toyota Highlander
The Highlander checks every box—it's got three rows of roomy seating, lots of entertainment-inducing tech features, and tows up to 5,000 pounds' worth of boat. This Toyota shows up with everything you could want in a quintessential family hauler and then adds no-cost extras, including high-tech safety gear and cushy-yet-supportive seats.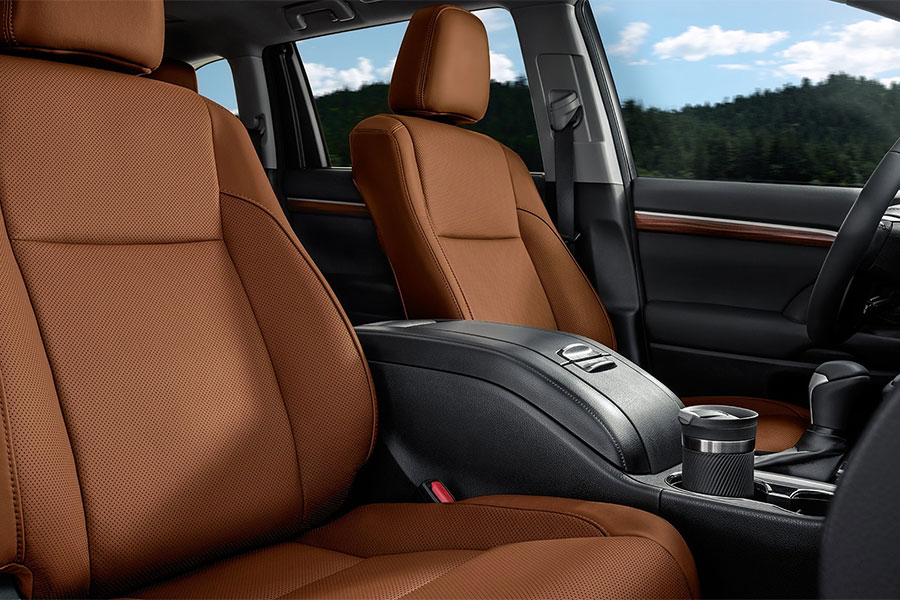 When it comes to space, there aren't going to be any complaints about the 2019 Subaru Ascent. Up to eight passengers can kick it in the cabin without overlapping elbows or cramped knees. And, like the Highlander, the Ascent can tow up to 5,000 pounds, making it easy to tote your favorite toys around. However, some common safety aids are available for the top-of-the-line, pay-extra models only, which can cut back on your peace of mind, not to mention your actual safety.
Savviest Safety Gear: 2019 Toyota Highlander
Because the Highlander comes standard with Safety Sense package, this Toyota is our first choice for passenger protection. Should danger find you, this bundle of safety aids can actively intervene on your behalf, thanks to capabilities like automatic emergency braking and lane keeping assist. We're also big fans of Toyota's adaptive cruise control, which does an excellent job of moving to the beat of stop-and-go traffic.
This was a close one, because the Ascent also comes standard with some attractive safety technology. This crossover also watches your front end with forward collision warning with automatic emergency braking. Should you swerve outside your lane, the lane departure warning system alerts you to the problem. Unlike with Toyota's bundle of standard safety aids, however, Subaru doesn't include safety extras like automatic high beams and lane departure mitigation.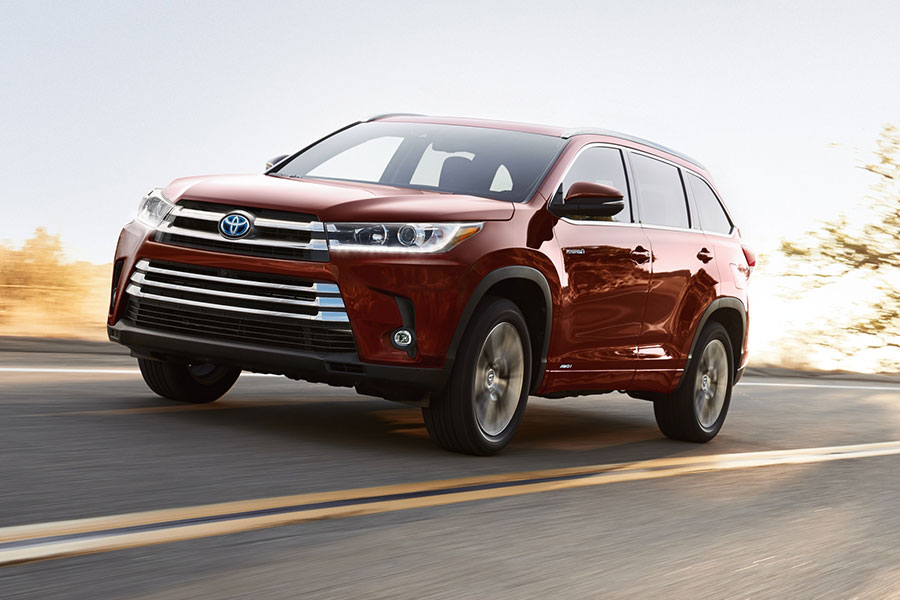 Best All-Weather Performance: 2019 Subaru Ascent
Like its Subaru brethren, the all-new Ascent comes standard with all-wheel drive. If you muck through wet weather for much of the year, this three-row crossover gives you the jump on safety.
You can add all-wheel-drive technology to a 2019 Toyota Highlander (but only if your Highlander has the optional V6 engine), but AWD costs extra. Besides delivering greater precision on wet roads, all-wheel drive adds improved trail performance to your repertoire. This gear is worth the extra cost if you plan to do any off-road adventuring.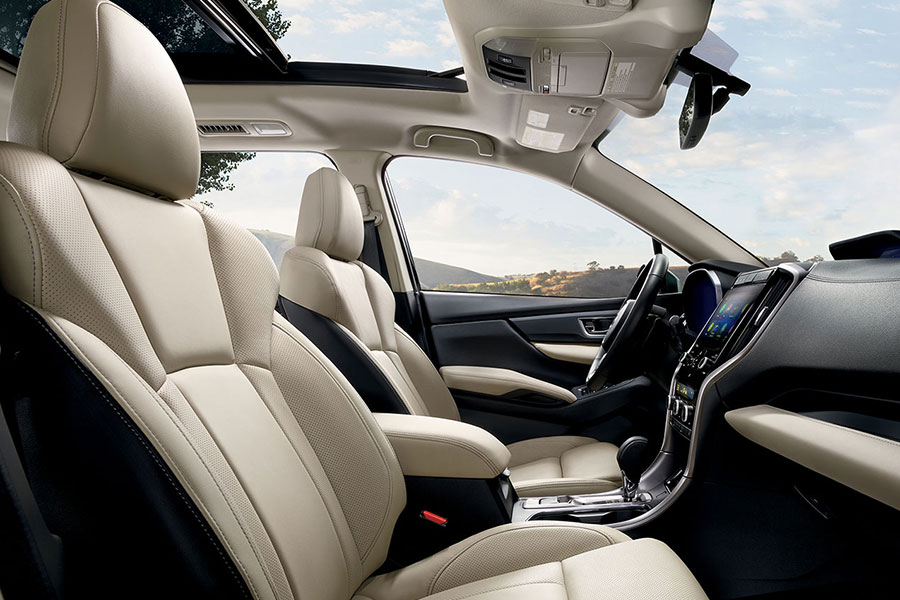 Most Efficient Traveler: It's (Basically) a Tie!
At their thriftiest, the 2019 Toyota Highlander and Subaru Ascent earn the exact same EPA ratings: 21 city and 27 highway miles per gallon. If you're looking for a little extra greenery, though, you can always check out the Highlander hybrid, which gives your fuel budget a little extra wiggle room, earning up to 30 city and 28 highway mpg. Unfortunately, there's no hybrid version of the Ascent—at least, not yet.
Subaru's all-new three-row crossover is pretty cool, but the 2019 Toyota Highlander is a family-hauling classic that just can't be beat. We think you'll love its family-friendly cabin, solid all-weather performance, and hefty towing skills as much as we do.