2019 Toyota Highlander vs Acura MDX
2019 Toyota Highlander vs Acura MDX

Inventory
Family-style cruising feels snug and secure in both the 2019 Toyota Highlander and Acura MDX. And, with so much in common, choosing between these three-row crossovers can actually be pretty tough. That's why we created this comparison guide. We're here to help you select the model that's best suited to your lifestyle.
Biggest Family Hauler: 2019 Toyota Highlander
When you're shopping the three-row crossover segment, you've probably got a big family, a basketball team, or a gang of socialites to tote around. And the Highlander gives you one big advantage, with eight seats to the MDX's seven.
For many big families, that extra seat is the golden ticket. But there are a few more reasons why we've chosen the Highlander as the best family hauler. For starters, you'll find five standard USB ports situated throughout the cabin. That's one more than you'll find in the MDX and something that no modern family road trip could do without.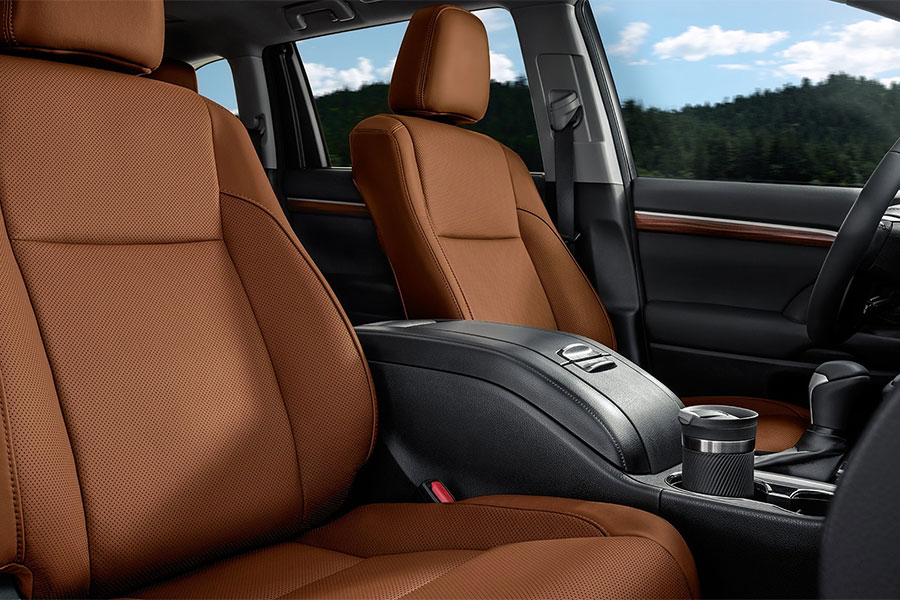 Like the Highlander, the MDX is loaded with standard safety gear. Features like automatic emergency braking and lane departure mitigation actively help you steer clear of danger. But the Highlander (starting at $31,680) costs notably less than the MDX (starting at $44,300), which means you get all of these high-tech safety aids at a much better rate.
Capable Performance: It's a Tie!
The 2019 Toyota Highlander and Acura MDX can handle bad weather with equal aplomb. The extra traction from these crossovers' all-wheel-drive systems inspires confidence, whether on icy highways or muddy trails. Both three-row crossover SUVs are also known for their significant power. Whether you choose the Highlander or the MDX, there's enough heft to get you up to speed, pronto.
The Luxury Quotient: 2019 Acura MDX
If you end up choosing the MDX over the Highlander, we're going to assume its luxurious style is what pushed you over the edge. Acura's three-row crossover is equal parts stylish and spacious. In return for a heftier price tag, you get standard leather upholstery, tri-zone automatic climate control, keyless entry and ignition, and much more.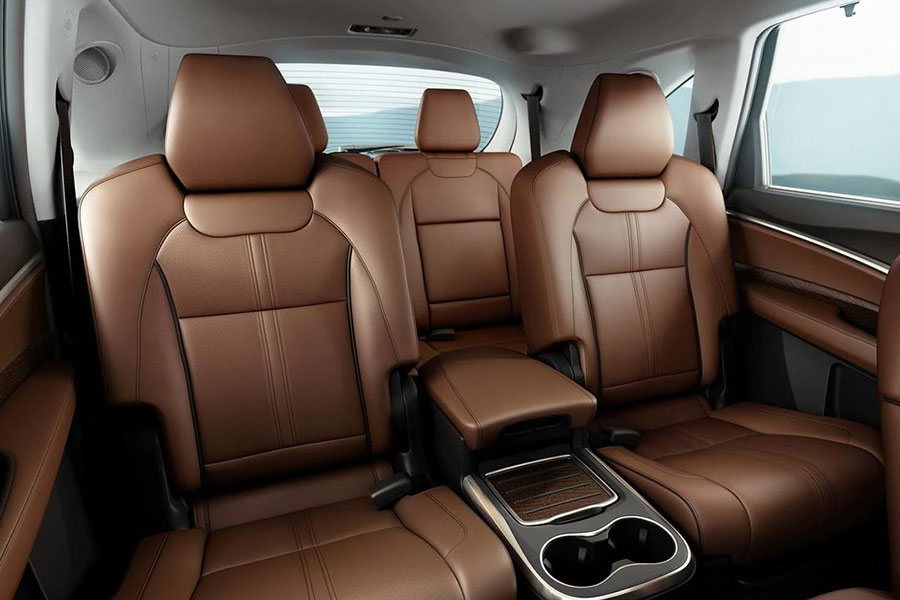 Many of these luxury features are available for the Highlander. The top-of-the-line Highlander Limited Platinum stands out as a way to enjoy features like a panoramic sunroof and heated steering wheel without paying extra for the MDX. However, although the Highlander can feel pretty high-end, the MDX has it beat with extra-refined cabin materials and sleek interior design.
Save at the Pump: 2019 Toyota Highlander
Crossover performance is part power, part efficiency, or, at least, it should be. After all, if you wanted pure power, you could always opt for a full-size SUV. Instead, the Highlander gives you the best of both worlds, earning up to 21 city and 27 highway miles per gallon. The Acura's best EPA ratings aren't far behind, however, coming in at 20 city and 27 highway mpg.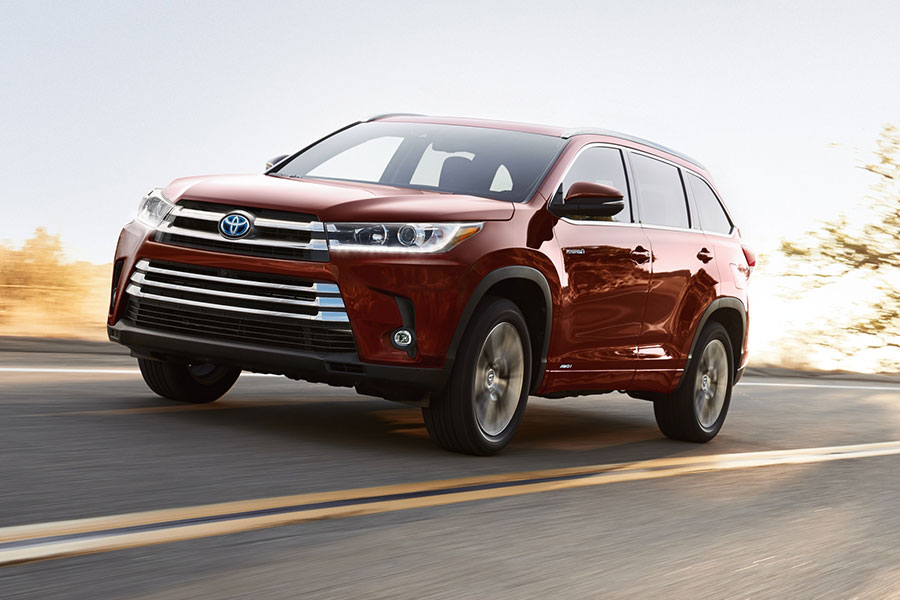 If you're feeling especially green, hybrid versions of both crossovers are available. The 2019 Toyota Highlander hybrid is still the winner for efficiency, though, earning up to 30 city and 28 highway mpg. The MDX hybrid follows with 26/27 mpg.
The Acura MDX might give you a luxurious ride, but the 2019 Toyota Highlander really delivers all the best in modern crossover comforts and capabilities. It's powerful yet efficient, rugged yet refined. What more could you want?