2018 Toyota Camry vs Honda Accord
2018 Toyota Camry vs Honda Accord
Reports of the sedan's death are greatly exaggerated. In fact, both Toyota and Honda have breathed new life into their mid-size cars. The Toyota Camry and Honda Accord are all-new this year after complete redesigns. This new generation of four-door sedans prove that cars are not only still relevant, they can be excellent. In this comparison guide, we explore which of these newcomers is worth all the hoopla.
Interior: 2018 Toyota Camry
Both the Honda and the Accord are a treat for the eyes, but drivers and passengers see the inside more than the exterior. The good news is that the hard plastics of previous generations is mostly gone in the Toyota Camry. The Honda has also improvement its interior but there are still some lingering hard plastics that look out of place in a functional yet refined cabin.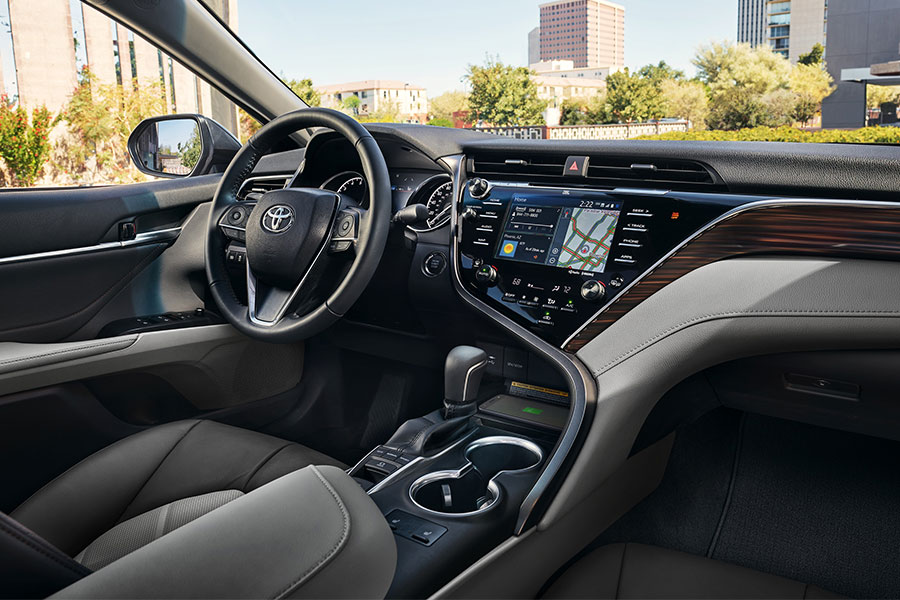 The Camry and Accord are pretty similarly equipped in terms of interior tech features, but the Accord not having a touch screen, merely a digital display, is a curious omission on Honda's part and dings its interior here. Options are pretty similar, though we will point out that Toyota does not offer Apple CarPlay or Android Auto on any trim level or package. However, both cars do offer upgraded infotainment systems, upgraded audio systems, moonroofs, wireless device charging, satellite radios, and HD Radios.
Performance: 2018 Toyota Camry
In a muscle car comparison, the Camry offers more horsepower than the Accord with either their base engines or their best engines. For the Toyota, that means a 2.5-liter four-cylinder making 203 horsepower. Of course, you can upgrade to the 301-horsepower 3.5-liter V6 engine. In an all-out race, it's a virtual tie with both sedans going 0 to 60 within tenths of a second of each other.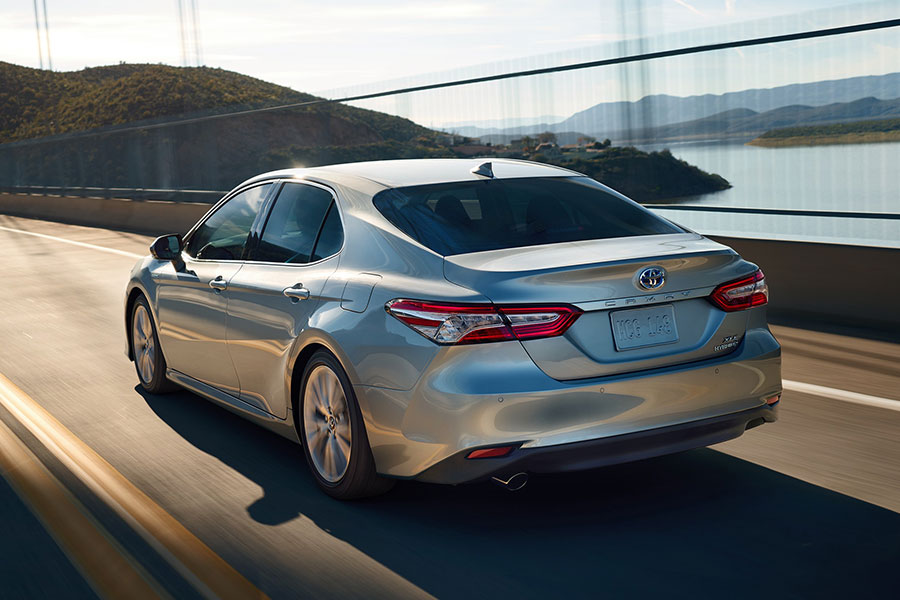 The Honda Accord has a 1.5-liter four-cylinder that makes 192 horsepower as its base engine, which can be upgraded to a 252-horsepower turbocharged 2.0-liter four-cylinder engine. The transmission shifts gears admirably but it's not as lively as the Camry. While we're on the subject of engines, let's step over to the pump to see what it costs to fuel these all-new sedans.
Fuel Economy: 2018 Toyota Camry
It's another win for the Toyota Camry in the fuel economy comparison. With the default four-cylinder engine and automatic transmission, the Camry gets 29 city and 41 highway miles. That's amazing among midsize sedans. Plus, on a full tank you can go about 720 miles before a refill.
The Honda, by comparison, with its base four-cylinder engine and a continuously variable transmission, is also outstanding, but not quite as good. The EPA estimates the Accord gets 30 miles per gallon in the city and 38 miles on the highway. Even the best of the Accords goes only 560 highway miles before the Honda needs to stop for gas.
The Camry and Accord are very closely matched, but the Camry is our pick. The 2018 Toyota Camry has just a little extra in every category to make it an overall winner.