2017 Toyota Yaris

In the immortal words of country music, you ain't never had too much fun. The truth is, life isn't always fun-but we believe your car should be. The perfect package for sporty performance combined with budget-friendly efficiency comes in the 2017 Toyota Yaris.
2017 Toyota Yaris
Being a social butterfly can get a little expensive, and living the life you've always imagined can put a dent in your wallet-so you need a car that makes up the difference. The 2017 Toyota Yaris does just this at the gas pump, getting you an average of 36 mpg highway so you can save your gas money for the set of next concert tickets or weekend trip. The Yaris's smaller size, which lends itself to that great gas mileage, also makes for easier parking and a fun, responsive, and zippy ride.
Just because you're buying a compact doesn't mean you should drive alone. The Yaris knows this and adapts to your passenger needs by offering a three or five door option. Depending on the size of your squad, you can opt for the design that will let you haul all of you to the next adventure-and you might even still have room for more friends on the way back. Don't forget about the cargo-though the Yaris is small, it's smart. Trunk space can be extended with 60/40 split folding back seats, so you can help somebody move or haul your amp across town with ease.
While en route, the party goes with you with the 2017 Toyota Yaris's impressive infotainment system. The USB and AUX inputs make playing your music via the 6.1 inch touch screen easy. Or, if cords aren't your thing, you can use the hands-free Bluetooth capability to stream your jams straight from your pocket. It gets even easier with the voice recognition system, so you can get your playlist going without missing a beat (or taking your eyes off the road). Bluetooth lets you make hand-free calls too, keeping you in the loop even while you're en route.
Finally, let's be real. The adventure can't begin if you don't get there safely. The 2017 Toyota Yaris embraces the Toyota commitment to the total safety package. For example, the Yaris offers a Pre-Collision System, which uses a laser radar and camera to check for what's ahead. If a possible accident is detected, you get a visual and audible warning. If you're still distracted, and you're closing in fast, the brakes will start to be applied (with or without you!) to avoid catastrophe. Another safety feature, the Lane Keep Alert, warns you when you're veering out of your lane. Toyota's safety package is one of the best in the industry, and that's no different on the fun-loving 2017 Toyota Yaris.

Yaris iA
The Yaris iA is the standard Yaris's sporty cousin. The iA loses the original's hatchback design and gains a slimmer body, a bigger touch screen, a central control station for the infotainment system, and keeps the awesome safety package. The sport driving mode and manual shifting mode can make the iA even more fun to drive than the 2017 Toyota Yaris, if that's possible.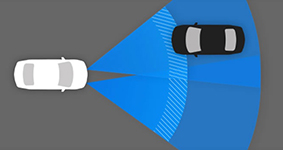 Automatic High Beams
See farther ahead without having to remember to adapt to oncoming traffic.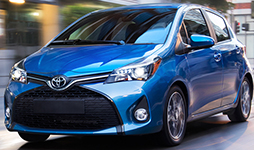 Improved Visibility
See the Panoramic views as they were meant to be seen with the large window/windshield area.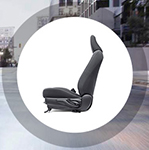 Driver and Front Passenger Whiplash-Injury-Lessening Seats
Designed to minimize neck injury if you get rear ended.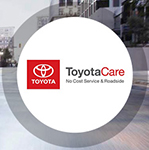 ToyotaCare
No-cost maintenance plan for 2 years or 25,000 miles with roadside assistance.
Conclusion
With its decisive handling and technology the 2017 Toyota Yaris is more than enough to keep your party going. With a budget-friendly vehicle that gives you everything you need to live the life you've always imagined, you can not only have fun but you can have fun getting there too.