2017 Toyota Highlander vs Nissan Pathfinder

Three-row crossover SUVs like the 2017 Toyota Highlander and the Nissan Pathfinder strike an excellent balance of family-style comfort and rugged adventure. It can be tough to decide between the two, however, since – at first glance, anyway – they seem so similar. Our four-category guide delves what sets these models apart, so you can decide which one's right for you.
2017 Toyota Highlander vs Nissan Pathfinder
Cabin Comfort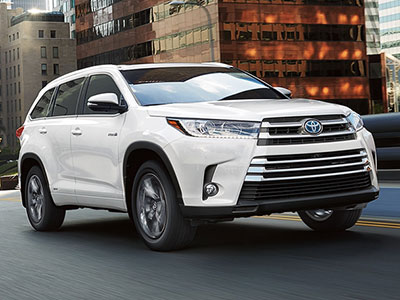 In this segment, the 2017 Toyota Highlander is king of the comfort hill. In addition to impressive adjustments, the driver seat includes power-adjustable thigh support – a rarity in this segment. That means that drivers of all shapes and sizes can find their perfect cruising position without suffering from road trip leg cramps. With the substantial head- and legroom, the rear rows also make commuting a breeze, so your coworkers will never hesitate to carpool.
With the Nissan Pathfinder, seats can be on the firm side, cutting down on comfort when you're stuck in bumper-to-bumper traffic. However, as in the Highlander, the second-row seats slide and recline for a sprawl-friendly road-trip space.
Towing Capabilities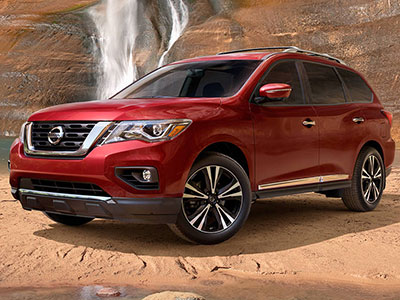 Here the Pathfinder beats the crossover competition. Properly equipped, this gutsy Pathfinder can tow up to 6,000 pounds, making it a great option for your next outdoor adventure. Use your Pathfinder to do anything from tow your family camper into the mountains to take your boat to the local dock.
It may not go pound-for-pound with the Pathfinder, but the Highlander holds its own with a 5,000-pound max tow rating. That's more than enough pulling power for most outdoor enthusiasts. The Highlander moves your favorite rugged toys without missing a beat.
Off-Road Readiness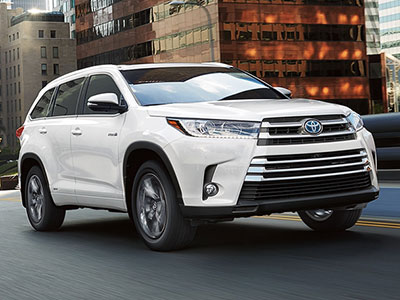 If your to-do list is teeming with sandy trails and muddy back roads, the Highlander aims to please. Its sophisticated all-wheel-drive technology is specially designed to amplify traction on soft surfaces, so all four wheels grip rugged surfaces with ease. The Highlander also supplies 8 inches of ground clearance, so you can move over jagged edges without worrying about damaging sensitive hardware.
The Pathfinder is ready for a light tour of duty, but, in spite of its name, it wasn't exactly designed for thrilling off-road rides. Still, when you opt into the all-wheel-drive system, you'll get the traction you need to keep from getting stuck in the mud.
Safety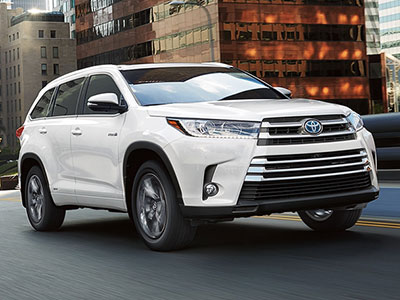 With its newly standard array of driver aids, the Highlander tops our safety list. All models come with a forward collision warning system that can automatically apply the brakes to avoid or mitigate damages. In the Pathfinder, by contrast, you have to pay for the top-trim Platinum model to get the same feature. The Highlander is also ready to keep you safe with its lane departure intervention system, which steers you back into the proper lane when it senses accidental drift. Again, this feature comes standard on all models – no need to pay extra.
It might charge you extra for fancy driver aids, but we have to admit that the Pathfinder offers some innovative safety gear. The 360-degree parking camera system, for instance, displays a top-down look at your Pathfinder, so you can ease into a parallel parking space without spoiling anyone's paint job.
Learn More about the Toyota Highlander

The 2017 Toyota Highlander is our all-around winner. Off-road, it gets down-and-dirty with substantial ground clearance and a rugged all-wheel drive system. Inside, the Highlander is all about comfort – with more than enough space for your growing family. It's also packed with high-end driver safety aids, which increase driver vigilance and enhance protection for your favorite passengers.